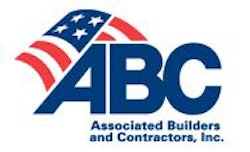 Associated Builders and Contractors (ABC) today congratulated the winners of its annual Excellence in Construction Awards celebration – the industry's leading competition, where the top construction projects and the firms that displayed exemplary commitment to safety and diversity in 2011 were recognized at the Arizona Biltmore in Phoenix on February 22.
"ABC congratulates all of the winners that were recognized at the Excellence in Construction Awards celebration for their outstanding achievements," said Michael D. Bellaman, ABC president and CEO. "Their dedication to excellence, safety and developing a diverse workforce truly represents the spirit of merit shop construction."
The Excellence in Construction award honors all construction team members, including the contractor, owner, architect and engineer. The winning projects, selected from entries submitted from across the nation, were judged on complexity, attractiveness, unique challenges overcome, completion time, workmanship, innovation, safety and cost. See the list of Eagle winners.
The 2011 National Safety Excellence Award winners were selected from ABC member firms that achieved Diamond and Platinum status in ABC's Safety Training and Evaluation Process (STEP) program. During the selection process, national safety winners were judged on self-evaluation scores, lost workday case rates, total recordable rates, and interviews conducted by members of ABC's National Environment, Health & Safety Committee. See the list of Safety Excellence winners.

The National Diversity Excellence Awards winners were selected for diversity leadership in their workforce, supply chain and community with best-in-class recruitment policies, retention practices, and training and mentoring programs. See the Diversity Excellence winners.
A full list of winners at all levels can be found by viewing the PDF of the event program.
Companies in this article