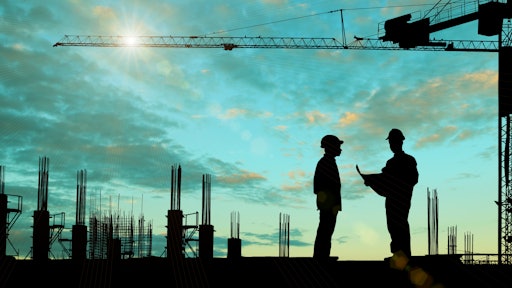 ©JC_STOCKER – stock.adobe.com
For decades, the construction industry has experienced a steady decline in its workforce. The lack of appeal to young people, recessions and the pandemic have shrunk the available labor pool. Everything from skilled tradesmen to CEOs are becoming harder to find. A long-term solution is challenging and will take time to achieve.
In every strategic planning session I have facilitated in the last several years, the greatest limiting factor for every construction company has not been the availability of work or capital, but people. There is an adage that "you can't fill the money bank until you fill the people bank." Therefore, most construction companies are now searching for and enacting strategies to maintain or increase their workforce.
At the 2022 B2W Software User Conference, I facilitated a discussion on this with close to 50 contractors. I have also participated in roundtable discussions at the CFMA Annual Conference & Exhibition and other industry events. In this article I will share with you some of the key thoughts communicated in these sessions and from other industry experts.
The overriding common theme is that, when it comes to people, you must play defense as well as offense. In other words, a company's first focus should be on keeping the people it has before focusing on gaining new people. With the industry facing a shrinking labor pool, everybody is fighting over a piece of a smaller pie. Remember, it is easier and more cost effective to retain an existing employee than it is to recruit and train a new employee.
Holding on to Talent
Communication and management credibility are at the core of retention strategies. The message from owners and managers in these sessions was that it is important to talk to employees regularly and follow through on promises. Most agreed that the goals are to get to know workers and their personal needs and to make sure they understand the big-picture goals of the company and how they fit into that picture.
Contractors confirmed they also gain loyalty when their companies promote from within whenever possible and provide a well-defined, structured career path forward. They provide training and growth opportunities for employees at all levels.
Compensation and benefits are obviously tied to employee retention. A consistent, disciplined compensation program that's equitable across the board is important. So is a systematic process for reviews and increases that the company sticks to.
Jeff Robinson, president of PAS, a construction compensation consulting firm, said, "It is important for construction company compensation programs to be in writing. This assures consistent application over time."
One compensation weakness many construction companies have is not adjusting the salaries of current employees when new hires are brought in at significantly higher amounts. Based on my experience of over 20 years as a construction CFO, there is no such thing as payroll confidentiality. Within a workgroup, everybody finds out what everybody makes sooner or later. I realize it is challenging to bring yourself to give current employees significant increases mid annual raise cycle, but if you do not, your competitor will. Robinson believes only about 30 percent of the industry adheres to this.
Managers said the amount an employee is paid is not always the deciding factor. Benefits are becoming more and more important. The perceived values of various benefits may be shifting. Several contractors that have instituted retirement plans reported that the response from employees was lukewarm. Conversely, improved or expanded healthcare benefits were highly appreciated. Some companies are fitting out small fitness centers where employees can work out before or after work. This is receiving positive feedback.
Childcare is clearly a growing concern and has great potential as a talent attraction. Several companies are using new and creative childcare solutions to differentiate themselves in the eyes of both current employees and potential new hires. One converted a training room into an area where office employees can bring children to work with them on occasion. Others were experimenting with flexibility options to make it easier to care for children. One of my clients investigated starting a company daycare center but found the licensing and liability issues to be daunting.
It is important for employees to understand the value of any benefits they are provided, including time off. I strongly encourage my clients to issue an annual Compensation Statement to their employees. The statement should show all payroll related compensation and the dollar value of benefits, including vacation, PTO and holidays.
It has been my experience that most employees are surprised at how much they cost the company. I also advise to mail the statement to the employee's residence so that other decision-makers in the household might see it.
Participants also said interest in work-from-home options has increased among existing and potential employees. They acknowledge that this presents tough fairness challenges in construction, where most jobs cannot be performed remotely. All of my clients are now back to requiring employees to report to work at company jobsites or facilities.
Finding New Employees
Consensus among contractors is that the industry needs to do more to make itself attractive. Still, contractors acknowledge that individual companies are taking steps on their own. Several have proactively established new ties with local high school vocational education programs and trade schools to provide career information and promote opportunities. Equipment simulators that provide a realistic experience were cited as a promising tool for introducing prospective equipment operators to the industry.
Contractors indicated that testimonials from current employees were especially effective in appealing to potential new ones. Video was the preferred format. Social media was cited as the top vehicle for distributing testimonials and other recruiting messages. Websites are being redesigned more as recruiting tools than client influencers.
Additional recruitment initiatives mentioned by the group ranged from internships in the office and the field to employee stock ownership programs. Regarding internships, one of my clients has adopted the approach of offering permanent employment upon graduation to interns after one summer, even if they are not going to be seniors. Non-seniors are brought back in subsequent summers until they graduate. In other words, when you find a good person, you need to grab them.
Smart companies are realizing that investing in technology is required to attract talent. They understand that not only does technology clearly allow them to do more with fewer people, but it is essential to attracting young talent. Engineering and construction management college programs all include the use of mainstream construction technology.
For example, in the minds of young talent, mobile field reporting of employee and equipment time is a given. Finding out that a company still does manual field logs and timecards can be a real turnoff. Virginia Tech Engineering Professor Emeritus and leading construction equipment consultant, Mike Vorster, said, "In order to attract the best students from engineering and construction management schools, a company's technology must be current."
All these initiatives cost money. They all represent permanent increases in company overhead. Due to the high-risk nature of the industry, some contractors may resist these types of outlays. I caution you to remember that this is a strategic issue. What is the cost of an ever-shrinking workforce to the bottom line of a company? This investment in retaining and recruiting talent is not a choice but a necessity.