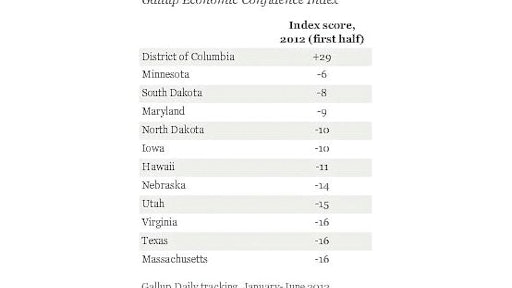 Once again, most residents in every state think the economy is getting worse. But in the District of Columbia, an apparent economic haven, people believe the economy is improving (see the accompanying tables). 
That is according to new data on Gallup's Economic Confidence Index from the first half of the year.
Positive index values mean a state's residents are relative upbeat about the economy, and negative values mean the state is relatively pessimistic. Only Washington, D.C., had a positive value. Gallup suggests the capital's persistent optimism may be because people usually express confidence in the economy when their party is in power, and D.C. is heavily Democratic.