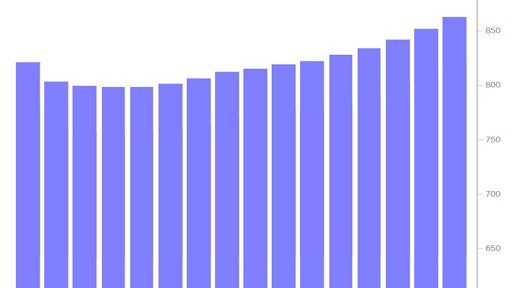 Turner Construction Company announced that the Second Quarter 2013 Turner Building Cost Index – which measures costs in the nonresidential building construction market in the U.S. – has increased to a value of 859. This reflects a 1.18 percent increase from the first quarter 2013 and 4.00 percent yearly increase from the second quarter 2012.
"Larger urban markets appear to be expanding more rapidly than other regions. Contributing to the increase in construction costs is the limited capacity among those trade contractors with the available resources to manage and work on large, complex projects," said Karl F. Almstead, the Turner vice president in charge of the Cost Index. "While lower global demand is maintaining downward pressure on material and equipment costs, there is upward pressure on specialty equipment and material costs in growing building types such as data centers."
Turner has prepared the construction cost forecast for more than 80 years. Used widely by the construction industry and federal and state governments, the building costs and price trends tracked by the Turner Building Cost Index may or may not reflect regional conditions in any given quarter. The Cost Index is determined by several factors considered on a nationwide basis, including labor rates and productivity, material prices and the competitive condition of the marketplace. This index does not necessarily conform to other published indices because others do not generally take all of these factors into account.