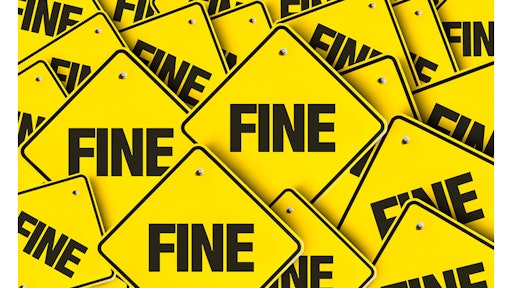 Average fines assessed by the U.S. Occupational Safety and Health Administration for serious workplace safety violations rose significantly in 2016 after the agency revamped its penalty structure. 
OSHA and other federal agencies were directed to revisit their civil monetary penalties by the Bipartisan Budget Act of 2015. The statute featured a provision called the Federal Civil Penalties Inflation Adjustment Act Improvements Act of 2015 to amend the 1990 version of the law to require all agencies covered by the statute to update penalties, which allowed OSHA to increase its fines by up to 78% as of Aug. 1, 2016. 
From Aug. 2 to Dec. 31, 2016, the average penalty for serious violations increased to $5,087 from $3,285 in the prior-year period, according to OSHA data presented at an American Bar Association conference earlier this month. The fines were significant for large employers – defined as having more than 250 employees – with average penalties for serious violations rising from $5,915 to $10,065. 
In January, the agency again adjusted these penalties based on the Consumer Price Index, meaning that the maximum fine faced by employers for willful and repeat OSHA violations rose to $126,749 while the maximum penalties for serious and other-than-serious citations increased to $12,675. 
Read more from the businessinsurance.com