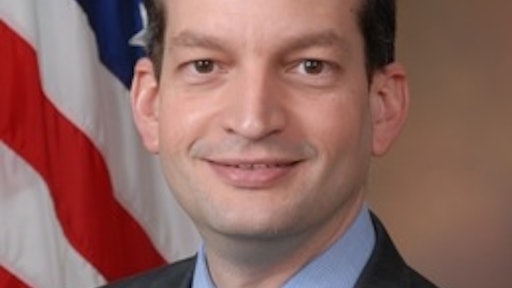 U.S. Department of Justice
Senate confirmation of Alexander Acosta, former Republican member of the National Labor Relations Board (NLRB), as U.S. Secretary of Labor, could reduce employers' exposure to overtime costs.
The Obama administration doubled the overtime threshold, so that workers making up to $47,476 per year qualify to be paid time-and-a-half when they work more than 40 hours in a week. Business groups are challenging the rule in court, and Acosta could simply drop the Labor Department's defense of the rule.
During his confirmation hearing, Acosta signaled he would like to rewrite the rule to increase the overtime threshold from what it used to be ($23,660), but not as high as the Obama administration set it.
The Senate approved Acosta's nomination, one of the final members of President Trump's Cabinet, on Thursday
(more on Acosta's potential impact on Department of Labor . . . )