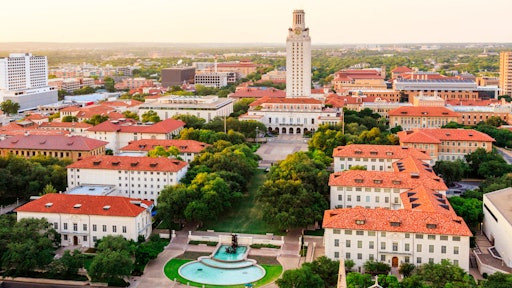 U.S. gateway cities will continue to be popular among commercial real estate investors and developers, but many will shift into second-tier and interior markets in the next decade. PwC and the Urban Land Institute first highlighted this movement in the 2015 "Emerging Trends in Real Estate" report, noting, "No longer is it accepted that only the great coastal cities can be alive around the clock and on the weekends."
Downtown transformations combined key ingredients of housing, retail, dining and walk-to-work offices to regenerate urban cores, the report said, spurring investment and development and raising the quality of life in a number of cities.
Report: Emerging Trends in Real Estate 2017
Over three years, smaller markets have been replacing gateway cities on the report's Top 10 U.S. Markets to Watch list, for which investors and developers rate potential among 78 cities, according to Anita Kramer, vice president of the ULI Center for Capital Markets and Real Estate. This year, only two traditional gateway markets made the top 10: Los Angeles at No. 5 and San Francisco at No. 10.
The Top 10 markets named in the 2017 report:
Austin
Dallas-Fort Worth
Portland
Seattle
Los Angeles
Nashville
Raleigh-Durham
Orange County
Charlotte
San Francisco
"What is it about the smaller markets attracting attention?" Kramer asked.
For investors identifying the best markets to target, six qualifications stand out.
Job and Population Growth
University Presence
Millennial and Baby Boomer Preferences
Infrastructure and Transportation
Industry and Technology
Long-Term Vision