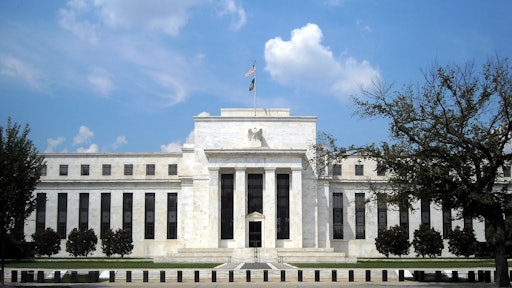 The Federal Reserve said it would raise short-term interest rates and spelled out in greater detail its plans to start shrinking its $4.5 trillion portfolio of bonds and other assets this year.
Fed officials said they would increase their benchmark federal-funds rate on Thursday by a quarter percentage point to a range between 1% and 1.25% and penciled in one more increase later this year if the economy performs in line with their forecast.
Since officials last met in early May, they have faced conflicting signals about the economy on two items that matter most: employment and inflation. Solid job gains have pulled down the unemployment rate to lower-than-expected levels, at 4.3% in May, but inflation has unexpectedly slowed.
The moves Wednesday mark the latest test of the economy's ability to stand on its own as the central bank dials back the extraordinary stimulus measures it unleashed through successive bursts of bond purchases to boost household and business spending after the 2008 financial crisis.
(more on the Fed's latest interest-rate hike . . . )
Transcript of Chair Yellen's Press Conference Opening Remarks