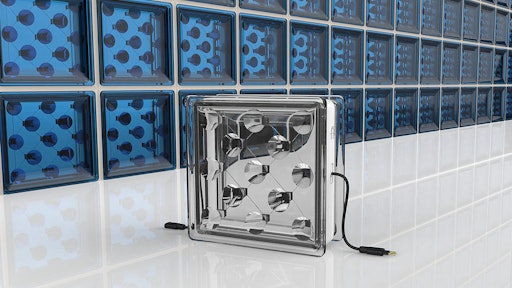 Academics from England's University of Exeter have created a new solar power technology that fits into glass blocks called Solar Squared. The blocks will be able to generate electricity while allowing greater amounts of daylight into buildings. The blocks also provide improved thermal insulation.
The patent-pending design consists of an array of optical elements that focus sunlight on small-sized solar cells incorporated into the glass bricks during manufacturing. They collect diffuse components of sunlight for capturing solar energy.

The University said "that many construction materials deployed on the exterior of buildings could become energy-generating".
(more on the solar power glass bricks...)