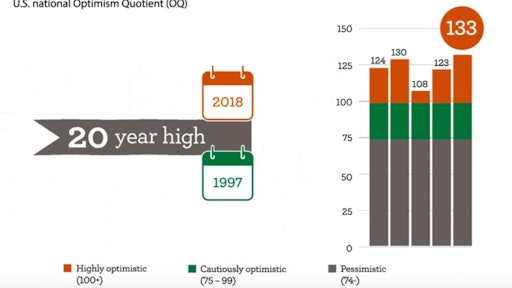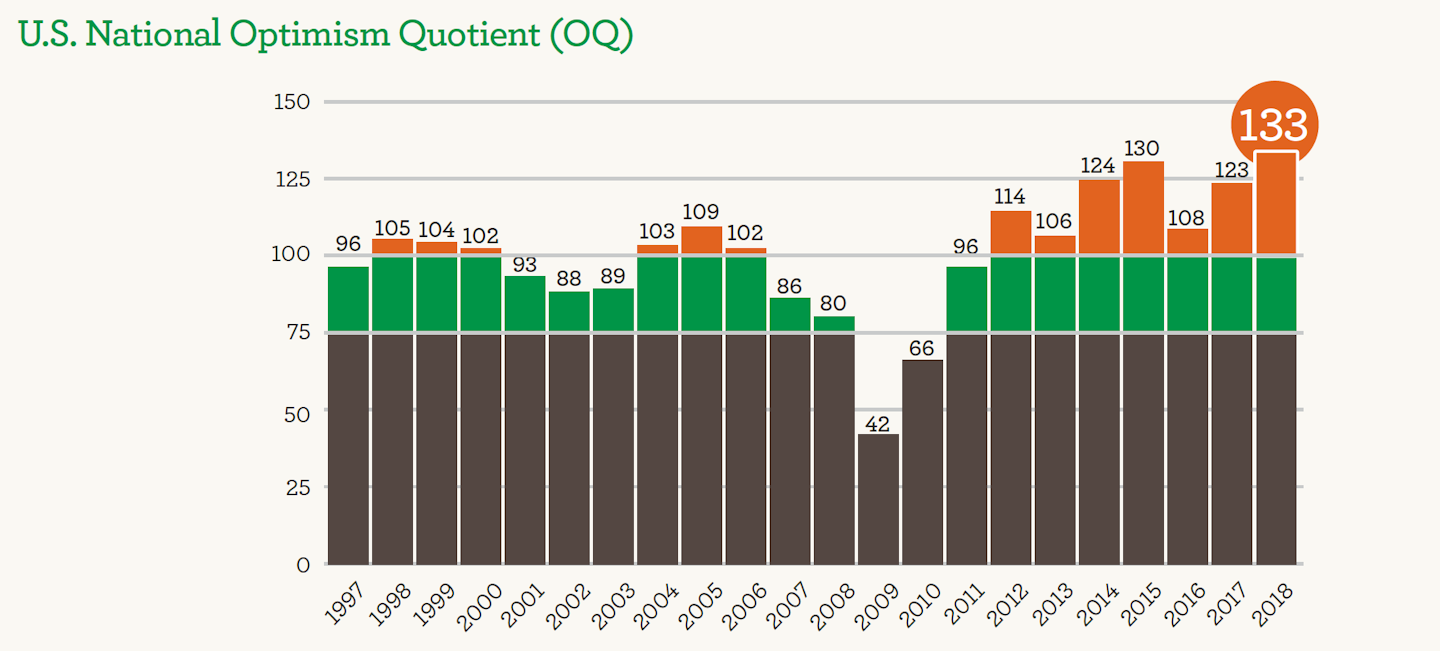 An increase in optimism is evident for both residential and
nonresidential construction activity in 2018.Wells FargoThe Wells Fargo 2018 Construction Industry Forecast summarizes the findings from a nationwide survey of construction executives. The results show that contractors and equipment distributors have an extremely positive outlook for construction activity in 2018.
The showcase of the report is the Optimism Quotient (OQ), a measure of the industry's expectation for local, nonresidential construction activity for the year ahead. For 2018, the Optimism Quotient is a 20-year high of 133, with both distributors and end users reporting high expectations for activity levels this year. It's a 10-point increase from last year and 25 points above the 2016 results, showing that respondents continue to feel very positive about construction industry activity in 2018.