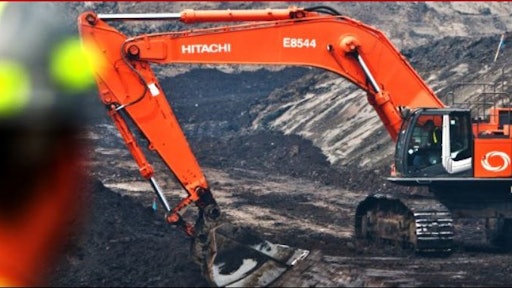 North American Construction Group Ltd. (NACG) has acquired all assets related to the Contract Mining business of Aecon Group, a Canadian construction and infrastructure development company. The deal is valued at a purchase price of $199.1 million, subject to customary closing adjustments.
Aecon's Contract Mining business provides overburden removal and environmental reclamation services through a fleet of earthmoving equipment, mainly in the oil sands in Fort McMurray, Alberta.
The buyout is expected to be accretive to NACG's EBITDA, free cash flow and earnings by 2019.
Per the deal, Aecon will increase NACG's annual revenue capability by $220 million. Also, the company anticipates basic earnings per share for 2019 to increase beyond $1.60. This acquisition includes Aecon's fleet of heavy earthmoving assets, lighter construction assets, support equipment, maintenance facilities along with existing contractual commitments.
NACG is focused on better serving its customers through existing innovations to an expanded fleet, via lowering operating costs on oil-sands mines.
NACG, a premier provider of heavy construction and mining services in Canada, has been pursuing strategic acquisitions in order to boost top-line growth.
On Sep 10, 2018, the company closed a deal to acquire 49% ownership interest in Nuna Logistics Limited. The deal was signed for $42.5 million in cash and is expected to result in nearly 20% of its incremental and diversified revenues.
Notably, in the first nine months of 2018, the company's revenues of $279.1 million increased 32.6% from the prior-year period. Gross margins in the said period grew 510 basis points. Also, operating margin surged 390 points during the period.
Meanwhile, shares of North American Construction have outperformed its industry so far this year. The company's shares have gained 81.2% against its industry's fall of 19.4% in the said period. The company's price performance is backed by an impressive earnings and revenue performance over the past three quarters.