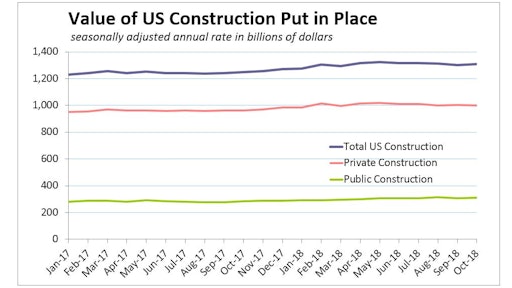 Data: U.S. Department of Commerce
The total value of U.S. construction put in place surprised economists with a 0.1% slip during October. Reuters had calculated a consensus October forecast based on economists polled that expected construction spending to rise 0.4%. It was the third consecutive month of declining construction-spending estimates.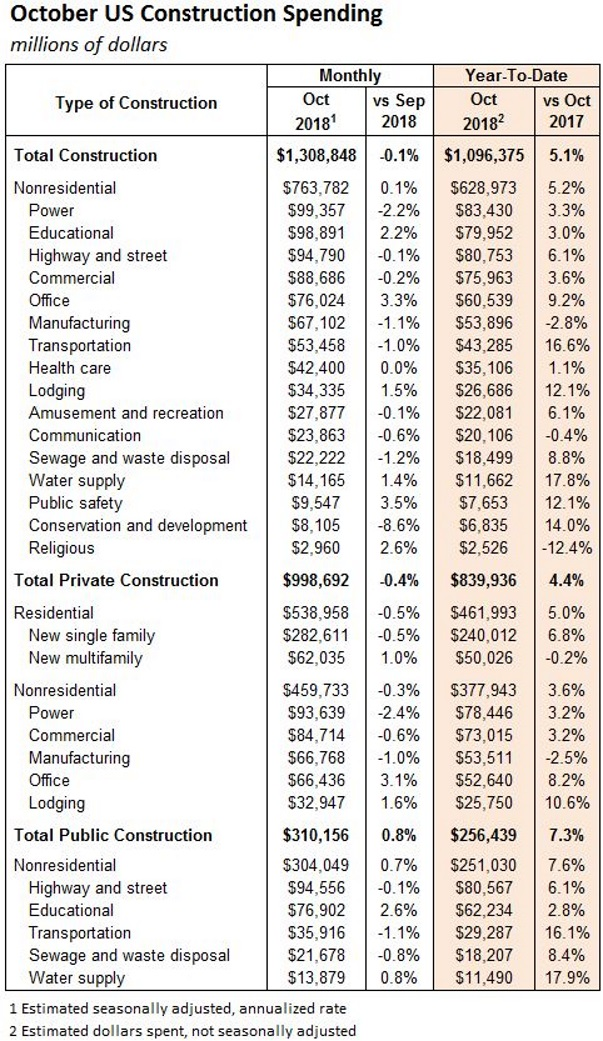 According to the Commerce Department's estimated seasonally adjusted annual rate of construction spending, much of the total October decline is due to a 0.5% drop in residential construction. Nonresidential construction outlays managed a 0.1% increase despite slippage here in the private sector.
Spending on single-family residential construction fell 0.5% during the month, and has declined in each of the last four months. The effects of recent hurricanes were not readily apparent in October, as home improvement spending fell 0.9%.
Affordability issues plaguing single-family markets continue to support multifamily construction. Following a 7.1% monthly gain in September, multifamily outlays improved 1.0% in October.
U.S. residential construction spending year-to-date is 4.9% above the same period in 2017. But October residential spending is 0.6% below the January 2018 level, and 4.4% below April's 2018 peak. Reuters calls residential investment "one of the risks to the economic expansion that is in its ninth year, the second longest on record."
Nonresidential outlays are up 5.2% year-to-date compared to 2017. Private (+3.6%) and public (+7.6%) nonresidential spending have been strong year-to-date, but three of the four largest private nonresidential categories (power, commercial and manufacturing) dropped substantially in October. Private office and lodging construction showed strength.
Three of the four largest public nonresidential construction segments also fell in October, but the sizeable public educational construction spending segment jumped 2.6% with outsized impact.
Total U.S. construction spending year-to-date is 5.1% above the first ten months of 2017.
Construction Spending Dips in October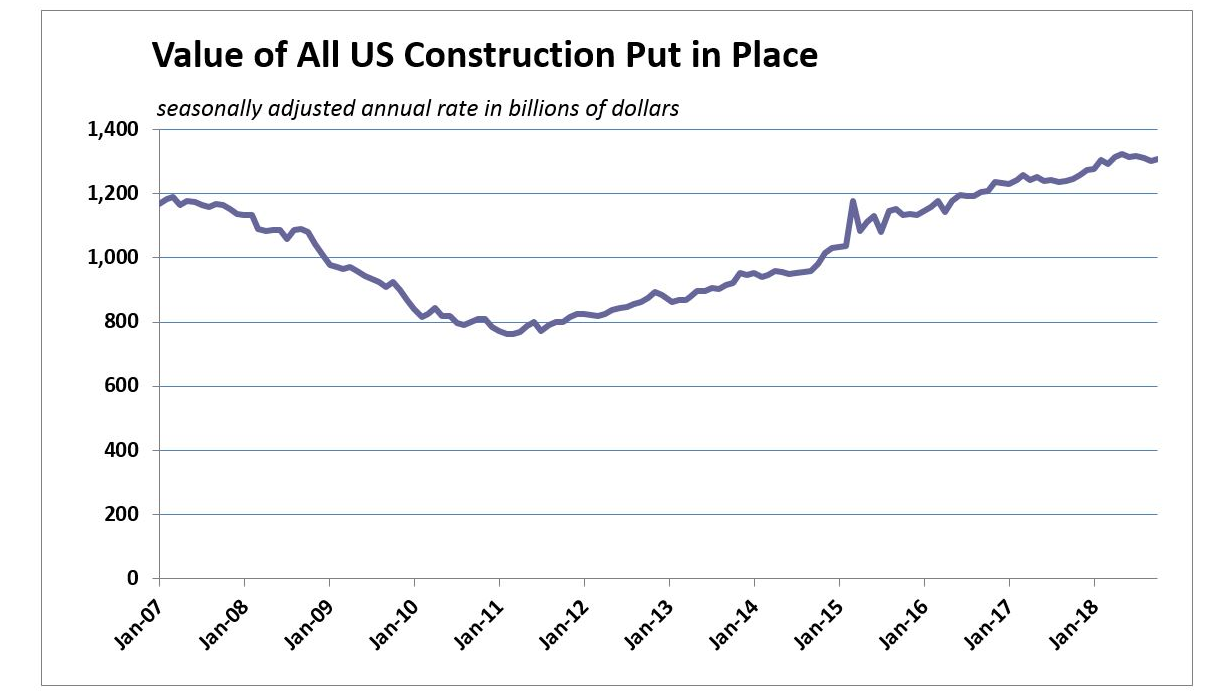 The third consecutive month of declining U.S. construction-spending estimates comes on the fourth consecutive month of falling spending on single-family residential construction.