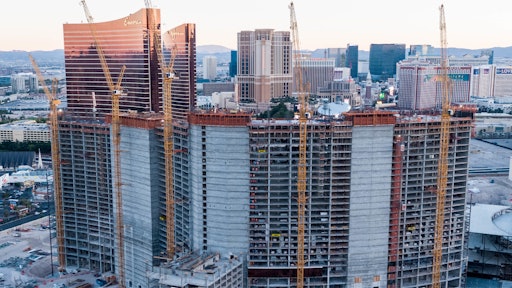 Nevada Gov. Steve Sisolak, who deemed homebuilding and other construction "essential" lines of work alongside hospitals, grocery stores and others during the crisis, cited one reason in particular why he let construction keep going in Nevada: jobs.
The state has been rocked by record job losses. Sisolak, speaking at a news conference, noted he also kept mining and manufacturing open, and he doesn't want "another 100,000 or more filing for unemployment if I can avoid it."
He also said job sites have adopted increased protocols, and "it seems to be OK, but we're reviewing it on a regular basis."
At least five construction industry workers in Las Vegas have tested positive for COVID-19, the respiratory disease caused by the new coronavirus: three at the $4.3 billion Resorts World Las Vegas hotel-casino project, and two at the $2 billion Allegiant Stadium.