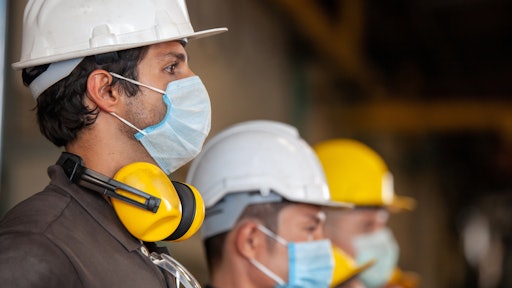 ©nikomsolftwaer – stock.adobe.com
The Associated General Contractors of America (AGC) has reported that it expects a ruling soon on its lawsuit opposing the federal vaccine mandate.
The group says it expects a federal judge to rule on its motion for a national freeze of the federal contractor vaccine mandate before the freeze expires on Oct. 18.
According to AGC:
The U.S. District Court for the Northern District of Texas has positioned itself to make a decision on AGC's longstanding request for a preliminary injunction that would shield all AGC members — if not all federal contractors — from enforcement of the federal contractor COVID-19 vaccination mandate. The judge has asked for the U.S. Department of Justice to provide briefs on that request by Sept. 23 and for AGC by Sept. 30.
This briefing schedule suggests that the judge plans to rule before the existing nationwide stay of the mandate expires on Oct. 18, under a decision from the U.S. Court of Appeals for the Eleventh Circuit. In that case, remember, the Eleventh Circuit upheld the preliminary injunction, but limited its scope to only the plaintiffs of the case.
Read more here.