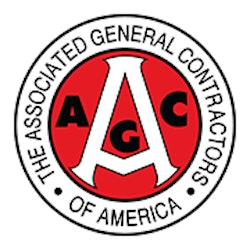 The chief executive officer of the Associated General Contractors of America, Stephen E. Sandherr, issued the following statement today in reaction to newly proposed surface transportation legislation released by House Transportation and Infrastructure Committee Chairman John Mica:
"Chairman Mica has done tremendous work pulling together legislation that provides the kind of comprehensive reforms needed to restore Americans' faith in the federal highway and transit program.
"In particular, the legislation will significantly accelerate transportation improvements across the country by cutting the needless red tape and regulatory redundancies that have forced projects to languish for years awaiting federal approval to move forward. In addition, the legislation's commitment to maintaining current funding levels, despite the current budgetary environment, reflects a fundamental appreciation for the broader economic benefits of investing in transportation infrastructure.
"We look forward to working with Chairman Mica and the many members of the House and Senate who are deeply committed to seeing a fully funded multiyear surface transportation bill passed and signed into law as quickly as possible. That is why we will continue the 'Make Transportation Job #1' campaign to generate broad-based support for passing legislation that will improve our aging highways, bridges and transit systems, put construction workers back to work, and boost the broader economy."