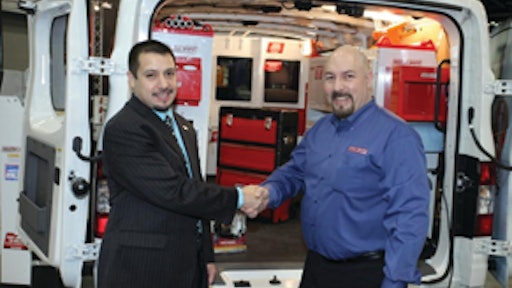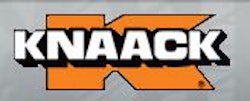 Knaack LLC has won The Work Truck Show 2012 Editors' Choice Award for its new Weather Guard Van Solutions line of accessories, bulkheads, shelving and secure storage for commercial vans.
The Weather Guard Van Solutions line was selected by a panel of trade media editors and fleet managers as the most innovative product introduced at The Work Truck Show 2012, held March 6-8 at the Indiana Convention Center in Indianapolis, Ind. Weather Guard was chosen from a field of 90 products entered through the New Product Spotlight and New Product Media Guide programs.
New Weather Guard profession-specific van storage packages are customized for unique job requirements of general contractors, plumbers, electricians and other professionals. The line was redesigned to offer innovative features that would enable professional tradesmen to improve their on-site performance. Judges were especially impressed by the line's quick installation features. The Weather Guard Van Solutions line includes new RAPID MOUNT Shelving, Secure Storage door and drawer modules, Red Zone Accessories, specialty storage solutions, and bulkheads.
"We had great success introducing the new Van Solutions line at the Work Truck Show. Our booth had non-stop traffic every day," says Jeff Kotz, Weather Guard senior product manager. "Seeing our customers' enthusiasm for the products in our booth is awesome, and receiving this added recognition from our industry validates all the hard work and effort we've put into our new products. The Weather Guard team invested years into making this new van product line a reality."
Companies in this article