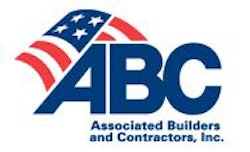 Associated Builders and Contractors (ABC) declared a major victory after the U.S. District Court for the District of Columbia today overturned a National Labor Relations Board (NLRB) "ambush" elections rule because it was adopted without the statutorily required quorum of NLRB members.
"This is a great victory for the merit shop construction industry and employers and employees across the country," said ABC Vice President of Federal Affairs Geoffrey Burr. "The new procedures, which went into effect April 30, made it more difficult for employees to make a fully informed decision concerning union representation.
"We said all along that the "ambush" elections rule was made in haste without regard or consideration to the proper procedures, and that the rule would have a negative impact on the nation's small businesses," Burr said.
The rule was challenged by the Coalition for a Democratic Workplace and the U.S. Chamber of Commerce.