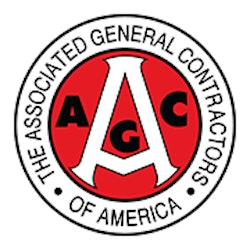 Construction employment expanded in 257 metro areas, declined in 43 and was stagnant in 39 between December 2013 and December 2014, according to a new analysis of federal employment data released today by the Associated General Contractors of America. Association officials said the construction industry should continue to expand in 2015, noting that 80 percent of contractors report plans to add new employees this year.
"While weather patterns certainly had an impact on construction employment during the past year, there is little doubt that the construction sector is in recovery mode in most parts of the country," said Ken Simonson, chief economist for the association. "The industry should continue to add jobs in 2015 as private and public sector demand continues to grow.?
Dallas-Plano-Irving, Texas, added the largest number of construction jobs in the past year (15,200 jobs, 13 percent), followed by Houston-Sugar Land-Baytown, Texas (14,900 jobs, 8 percent); Chicago-Joliet-Naperville, Ill. (11,000 jobs, 10 percent) and Seattle-Bellevue-Everett, Wash. (8,700 jobs, 12 percent). The largest percentage gains occurred in Eau Claire, Wis. (38 percent, 3,300 jobs); Ogden-Clearfield, Utah (28 percent, 3,300 jobs); Monroe, Mich. (25 percent, 600 jobs) and Pascagoula, Miss. (24 percent, 1,500 jobs).
The largest job losses from December 2013 to December 2014 were in Bethesda-Rockville-Frederick, Md. (-3,900 jobs, -12 percent); followed by Phoenix-Mesa-Glendale, Ariz. (-3,400 jobs, -4 percent); Riverside-San Bernardino-Ontario, Calif. (-2,700 jobs, -4 percent); Gary, Ind. (-1,900 jobs, -11 percent) and Richmond, Va. (-1,800 jobs, -5 percent). The largest percentage decline for the past year was in Steubenville-Weirton, Ohio-W.Va. (-41 percent, -900 jobs); followed by Anniston-Oxford, Ala. (-13 percent, -100 jobs); Bethesda-Rockville-Frederick, Md. and Gary, Ind.
Association officials noted that one reason contractors are optimistic about their hiring plans is they expect demand in most market segments to grow this year. Yet they cautioned that the industry's outlook could change if Congress and the Obama administration fail to identify ways to fund needed repairs to aging public infrastructure including roads, bridges and clean water systems.
"While conditions are looking good for much of the industry, that could change if Washington can't figure out a way to pay for our long-term infrastructure needs," said Stephen E. Sandherr, the association's chief executive officer. "But with the president and Congressional leadership exploring ways to finance new public works projects, there is a good chance the industry will continue to add jobs in many parts of the country this year."
Companies in this article