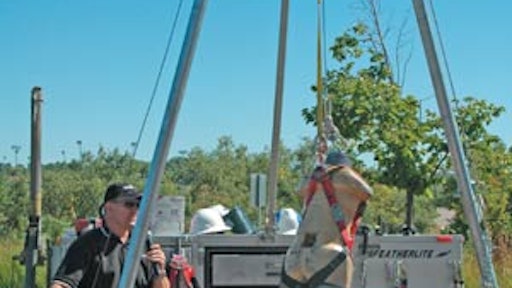 Photo 1. MSA North America used a dummy to demonstrate the jarring effect of a long drop and the importance of fall protection.
Photo 2. Rick Phillips, Elite Crete, demonstrates a stamped concrete overlay.
Photo 3. Colorado Hardscapes created a mural using Miracote's new Chameleon Symphony Pigments and Effects. The colors change on the mural depending on what angle it is viewed at.
Photo 4. One of the most popular demonstrations at the conference was this wall, which was poured with self-consolidating concrete.
Photo 5. Pervious concrete was a hot topic at the conference, drawing large crowds for all the demos. These slabs were used to demonstrate its effectiveness.
Photo 6. Clark Branum, Rafco Products-Brickform, cuts joints on a concrete slab. Branum created several slabs with common decorative concrete problems and demonstrated how to solve them.