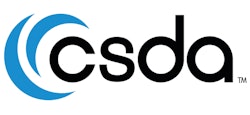 The Concrete Sawing and Drilling Association (CSDA) announces the offering of two "firsts" to its training classes at one of the world's largest trade shows for the concrete industry.
CSDA will hold three training classes during the February 5-7, 2013, World of Concrete trade show and exhibition in Las Vegas.
The first ever CSDA Concrete Polishing class headlines the training schedule, and starts one day after the first CSDA Operator Certification course to be held at the show. Completing the lineup is the CSDA Estimating class, which was introduced to the show's Education Program in 2012.
Polished concrete floors continue to grow in popularity, and the number of sawing and drilling contractors adding floor polishing and preparation services to their businesses is on the rise too. The CSDA Concrete Polishing class is a two-day classroom and hands-on course that focuses on the fundamentals of this technique, the correct setup, operation and maintenance of equipment and the differences between wet and dry polishing. The class also educates students on how to accurately bid polishing jobs.
"By participating in the CSDA Concrete Polishing class, contractors will learn how to eliminate the majority of risk factors associated with this discipline. For the first time in the history of the sawing and drilling industry, a course has been created to educate people on a technique outside the core disciplines. Now, a contractor can gain important knowledge from CSDA that will help him or her produce a polished floor that exceeds customer expectations," says Andy Bowman, lead trainer for the class. "The aim is to give participants a model for producing floors to a consistent high level of quality, regardless of the type of concrete."
The CSDA Core Drilling 201 class is an Operator Certification course for experienced operators who want to gain the highest level of proficiency in this discipline. Content will be split between the classroom and the slab, with students spending time at the outdoor exhibit booths of CSDA member companies to perform practical exercises. This two-day class is scheduled for February 5-6.
"For the past two years, CSDA has produced classes aimed at new operators looking for training that gives them the fundamentals of sawing and drilling. In response to requests from members, we have adapted one of our Operator Certification classes for World of Concrete 2013. Now contractors can bring their best operators to Las Vegas and leave with an industry certification that will benefit their company," says Patrick O'Brien, Executive Director of CSDA.
The Estimating class will focus specifically on the practice of estimating sawing and drilling jobs and is taught by industry experts with real-world experience. This class filled quickly in 2012, and the association expects a similar response this time around.
Download the full CSDA 2012-2013 training brochure.
Companies in this article