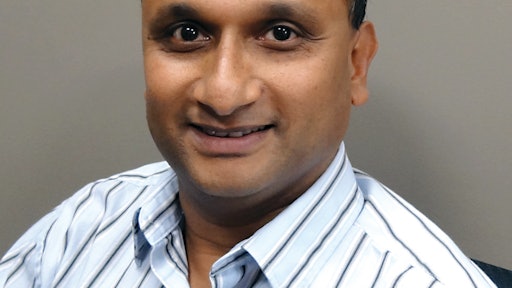 Dur-A-Flex, Inc. named Murty Bhamidipati, Ph. D. manager of research and development.
"Murty has taken a natural leadership role and is, without doubt, an extremely qualified individual whose accomplishments reflect his tremendous work ethic and dedication to Dur-A-Flex," said David Hughes, vice president of Marketing, Research and Development.
Bhamidipati said, "I am very happy to accept this role as Manager of Research and Development. My five years of service at Dur-A-Flex have afforded me many opportunities to be a part of developing the innovative product lines that our customers have come to know. I look forward to many more years of helping my peers develop industry leading next generation products."
A Simsbury, Conn., resident, Bhamidipati earned a doctor of philosophy in chemistry from the University of Massachusetts at Amherst and a bachelor's of science in chemistry from Andhra University, India. He has 18 years of industrial experience in coatings development and is also the author of many related publications.
Companies in this article