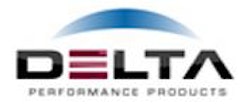 Delta Performance Products, the parent company of Buddy Rhodes Concrete Products (BRCP) is pleased to announce that BRCP has partnered with The Concrete Countertop Institute (CCI) to develop engineering-based training and documentation.
"The partnership allows us to continue the commitment the BRCP brand has to the creative concrete industry: research and development of cutting edge products, along with building the resources that artisans need to be successful. We recognize CCI's strengths in developing excellent training and documentation that provide a firm foundation for creativity." states Jeremy French, who leads BRCP's artisan programs.
Jeff Girard, president of CCI and the developer of all of CCI's training programs, concurs, "I have consistently been impressed with the quality and performance of BRCP's products and am pleased that the industry has this resource that provides a wide range of choices for creative concrete professionals, from a just add water mix to the raw materials to make their own mixes. Both companies are committed to growing the industry, and this fits with CCI's original mission to 'raise the standard' and to be a 'complete resource for concrete countertop success'."
BRCP will also handle CCI's material and equipment orders, giving CCI customers a more streamlined ordering and fulfillment process.
Artisans can expect to see new online and hands-on training opportunities, as well as expanded documentation, instructions and technical data sheets for the Buddy Rhodes Concrete Products line.
Companies in this article