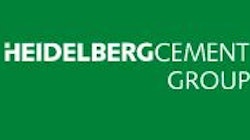 HeidelbergCement AG has announced that it has entered into a purchase agreement (the "Stock Purchase Agreement") with Italmobiliare S.p.A. about the acquisition of a 45% shareholding in Italcementi S.p.A ("Italcementi"). The purchase price amounts to €10.60 per Italcementi share. This represents a total purchase price of approximately €1.67 billion for the 45% stake, which will be paid in cash and up to 10.5 million HeidelbergCement shares resulting from a capital increase against contribution in kind. The closing of the acquisition is subject to customary conditions including approval by the competition authorities, particularly in Europe and the United States.
Following closing of the stake purchase which is expected during 2016 after obtaining all necessary merger control approvals, HeidelbergCement will launch a mandatory public takeover offer to all remaining shareholders of Italcementi at a price provided for by applicable law that as of today is expected to be equal to €10.60 per share in cash. At this offer price, the transaction would value 100% of Italcementi's equity at €3.7 billion. Should the price per share at closing be reduced through certain adjustment mechanisms in the Stock Purchase Agreement, the same reduction will be expected to be applied to the mandatory offer price. The transaction is expected to be accretive to the earnings per share of HeidelbergCement in the first full year after closing.
Adding high-quality assets with a perfect geographical fit
The acquisition of Italcementi is a unique opportunity to accelerate the growth of HeidelbergCement. It will add a valuable portfolio of assets with a perfect geographical fit to the existing footprint of the Group. Italcementi operates an attractive portfolio of assets across 22 countries with strong market positions in France, Italy, the United States and Canada. In addition, it has emerging market positions with high growth potential in India, Egypt, Morocco and Thailand. The plants are well invested due to a total of €3.5 billion in capex spent over the past seven years. It has extensive reserve positions in cement plants and aggregate quarries and shares HeidelbergCement's philosophy of operating with strong local brands. In fiscal year 2014, Italcementi generated revenues of €4.1 billion and an EBITDA of €649 million.
The combination with Italcementi will create the global market leader in aggregates, the second largest producer of cement and the global number three in ready-mix concrete. The excellent geographical fit of the assets will strengthen each of HeidelbergCement's geographic clusters. The acquisition adds a presence in several major markets where there is no overlap between the two Groups. It will expand the strong Western European portfolio with strong market positions in France and Italy. In North America, it will complete HeidelbergCement's footprint, particularly in Eastern Canada, and strengthen market positions in the U.S., India and Kazakhstan. HeidelbergCement will gain attractive new market positions in the fast-growing markets in Egypt, Morocco and Thailand. In Europe, Italcementi will also add low-cost export plants on the coast in Bulgaria and Spain. In line with HeidelbergCement's urban center strategy, the transaction will add attractive positions in fast-growing metropolitan areas such as Paris, Milan, Cairo, Marrakech, Chennai and Bangkok.
Dr Bernd Scheifele, Chairman of the Management Board, commented: "There is no other major Group in the industry which offers a similar complementary fit to our own operations. With the market recovery gaining traction in Southern Europe and the U.S., it is now the right time for us to accelerate our growth with this transaction. We see significant potential for value creation with the realization of synergies and the implementation of our proven standards of operational and commercial excellence. We believe we are paying a fair price for high quality assets when taking into account the potential in recovering core markets and the value which can be unlocked by applying industry-leading optimization programs in the context of a larger platform."
Dr Lorenz Näger, Chief Financial Officer, added: "Following closing of the transaction, our goal is to deliver annual run-rate synergies of €175 million by 2018. Italcementi is expected to significantly add to our free cash flow and we are upgrading our mid-term financial targets for 2019 to reflect the positive impact of the transaction. We remain fully committed to our dividend policy and shareholder return focus presented at our Capital Markets Day in June 2015."
Considerable potential for synergies and value creation
The acquisition of Italcementi will create significant potential for synergies. HeidelbergCement targets minimum run-rate synergies of €175 million by 2018, of which almost 30% should already be delivered in 2016. The largest synergy contributions are expected to come from the operational business and from sales and general administration. Further synergies are expected to be generated in the commercial area and in purchasing.
HeidelbergCement has a strong track record of successful operational and financial integration. Over the past years, the Group has implemented various programs aimed at improving operational, commercial and financial excellence across its entire organization. The programs have made a considerable contribution to the positive earnings development of HeidelbergCement, and the company sees significant additional potential in the context of a larger platform including Italcementi.
The acquisition will also combine the strong research and development capabilities of both Groups. Italcementi adds several attractive R&D capabilities in the fields of process and product innovation. In particluar, Italcementi has developed several high-performance and technologically advanced materials for new building models, e.g. innovative biodynamic cement which has been used in the construction of the Italian pavilion at Expo 2015.
Financing of transaction to be supported by significant proceeds from disposals
The acquisition will initially be financed through cash and a fully underwritten bridge financing of €4.4 billion provided by Deutsche Bank and Morgan Stanley. The debt financing will be partially refinanced by bond issuances, by operational cashflow and the proceeds from disposals which are expected to generate proceeds of €1.0 billion. The disposals will, inter alia, comprise a sale of non-core assets of Italcementi to Italmobiliare S.p.A. which has already been agreed. In addition, HeidelbergCement intends to dispose of single assets with a focus on overlapping geographies.
The purchase price for the 45% stake in Italcementi will be partially paid by way of issuing to Italmobiliare S.p.A. at least 7.75 million and at most 10.5 million new no-par value shares in HeidelbergCement AG resulting from a yet to be carried out capital increase against contribution in kind. This corresponds to at least 3.96% and at most 5.29% of the new share capital of HeidelbergCement. Thereby, Italmobiliare becomes the second largest industrial shareholder of HeidelbergCement.
Increase of mid-term financial targets
To reflect the positive impact of this transaction, HeidelbergCement is increasing its mid-term financial targets announced at the Capital Markets Day in June 2015. The Group now aims to generate more than €20 billion in Group revenue (previously €17 billion) and an Operating EBITDA of more than €5 billion (previously €4 billion) by 2019. It projects cumulative free cash flow of approximately €10.9 billion for the period from 2015 to 2019, of which €1.9 billion will be utilized in the context of the announced transaction. HeidelbergCement reiterates its commitment to reach a dividend pay-out ratio of 40% to 45% by fiscal year 2019.