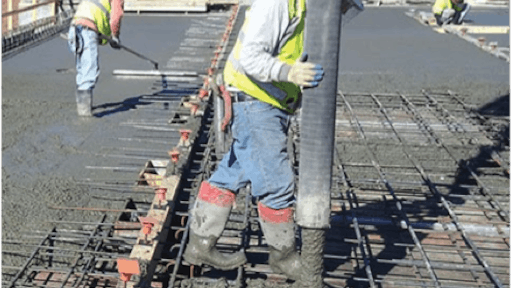 The American Concrete Pumping Association
Concrete delivery hoses with two ends have different purposes from concrete delivery hoses with one end.
A new safety bulletin, Safe Practices for the Intended Use of Concrete Delivery and End Hoses, from the American Concrete Pumping Association (ACPA) addresses the proper safety methods for using concrete delivery hoses with two ends. 
"It's important for concrete contractors and concrete pumpers to understand when and where to use each type, as double-ended concrete delivery hoses increase the potential for serious personal injury when used as an end hose," says ACPA Executive Director Christi Collins. "The ACPA's new safety bulletin responds to a need in the industry for education about the hazards of using double-ended concrete delivery hoses."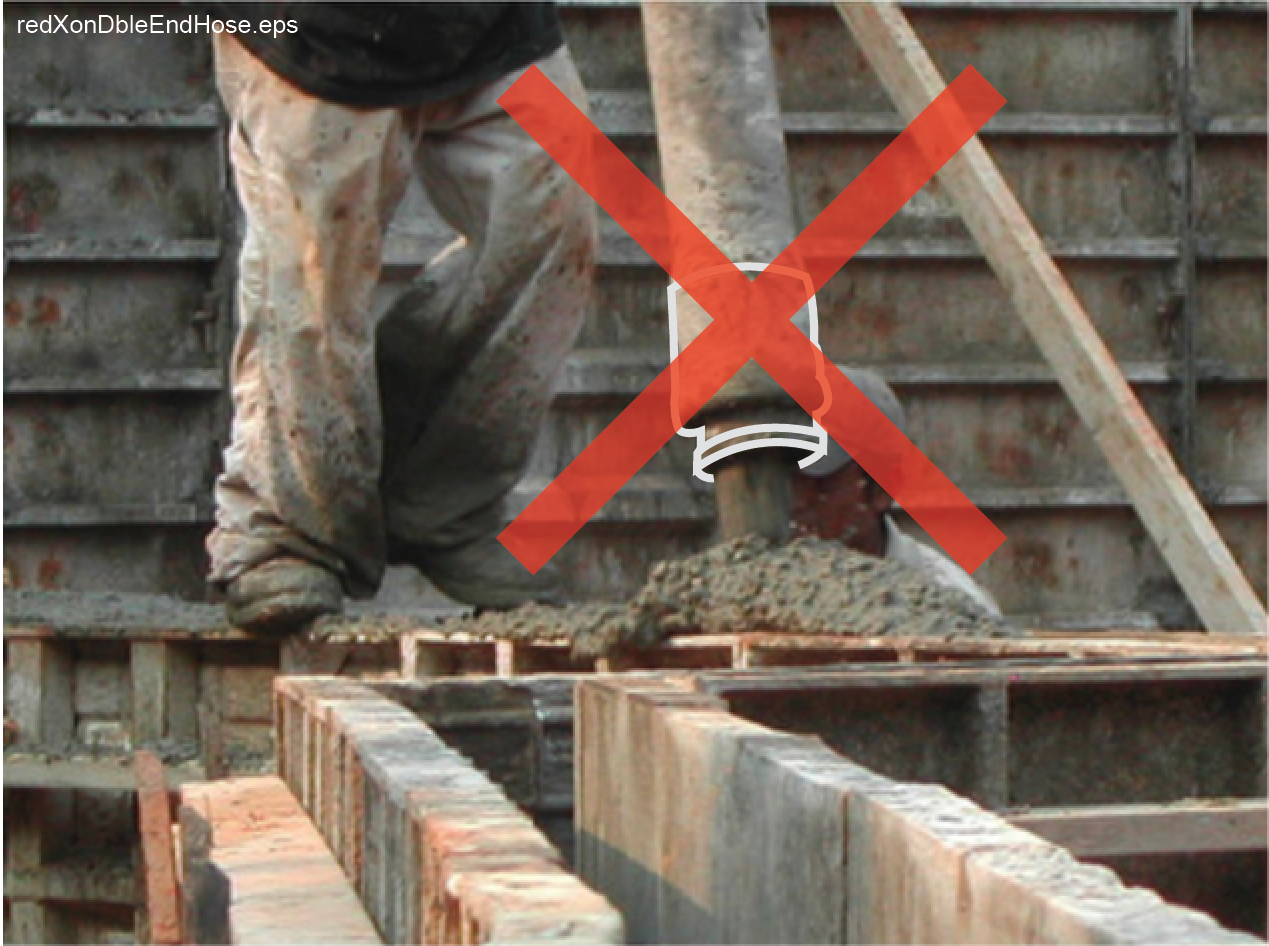 A double-ended concrete delivery hose improperly being used as an end hose.The American Concrete Pumping Association
While double-ended hoses do have their place on the jobsite, the safety bulletin explains that it is imperative that contractors "only use a single-ended end house at the discharge of the boom and on the discharge end of the lay-down placing line." 
ACPA lists the following examples as situations where a double-ended hose is required:
If you will be laying out pipeline in addition to the boom
When using a lay-down with more than one hose after the pipe for distribution of the concrete
For attaching the nozzle at the end of a shotcrete hose
If a double-ended hose is in fact required, the bulletin further notes that as pipe and hoses are removed a single-ended house must be used as the end hose at all times, meaning "that as you are removing hoses, you have to remove the next-to-last hose, and then slide the single-ended end hose in to hook up to the system that remains." 
Read Next: Keeping Safe While Pumping
For additional best practices and details, the new safety bulletin is available for free download on the Safety/Training page on the association's website.
Continually updating safety resources is part of ACPA's mission to foster and promote a positive safety culture within the concrete pumping industry. This newest bulletin complements the association's extensive safety library. 
For additional resources on general safety, visit the ACPA's Safety/Training page. Employers and employees will find a variety of safety materials on the ACPA's online Safety/Training hub, including safety publications and materials providing information for creating a safe environment when working around concrete pumps on the jobsite.