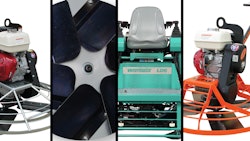 From ride-ons to walk-behinds and even a pan, the right power trowel to match the needs of your company (not to mention the job at hand) can make all the difference between getting a half dozen of guys on the slab vs two or three. 
Use the technical data here to help you compare.
As seen in Concrete Contractor February/March 2021.