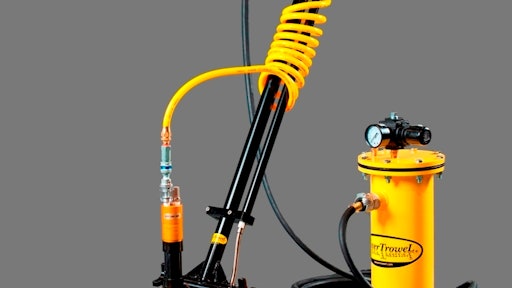 HoverTrowel Inc. manufactures patented lightweight power trowels designed specifically for finishing polymer toppings. Weighing less than 50 lbs, the trowel can replace hand troweling for most of today's polymer overlays.  Interchangeable pneumatic and 4 cycle engines allow extreme versatility. The trowel path can be changed from 25" and 34" with a variety of blades and floats for many applications. The adjustable handle can be set at 6 different positions for operator preference and job site situations. This small easy to maneuver trowel can be used for epoxies, urethanes, polymer modified, EPDM and many of today's hybrid toppings along with many concrete applications where a conventional trowel is not convenient. 

Request More Information
Fill out the form below to request more information about
HoverTrowel Inc.