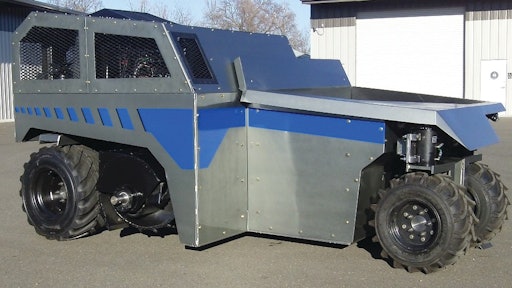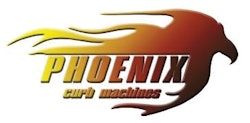 Las Vegas, NV - Phoenix Curb Machines will be debuting the Phoenix 7500, a new breed of compact slipform curber, at World of Concrete, January 23-27, in Las Vegas.
"The Phoenix 7500 is the culmination of all my experience," says Ed Taylor, a pioneering inventor of compact curbers and long-time concrete contractor. "It will finally level the playing field for many contractors - concrete, general, paving - and site developers who have felt outgunned by the bigger machines."
Designed to compete with machines costing 50% more, the Phoenix 7500 weighs less than 10,000 lbs. and includes many unique features. It easily negotiates tight corners in the grading and pouring modes and, with a flip of a switch, automatically backs down a string line - all with just one operator.
"We believe the Phoenix 7500 is the secret weapon for winning bigger bids, completing jobs sooner, and with lower labor costs," says Taylor.
Curb/curb and gutter
Single operator from three different positions
5-ft. walks and 3-ft. radius
24" by 72" carbide-tipped auger grades around tight turns
Advanced four-wheel drive and auto rear steering