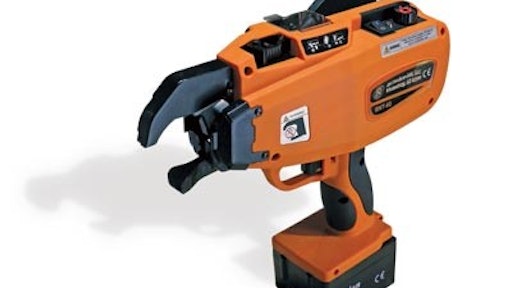 BN Products-USA has added a new portable electric rebar tier to the growing family of rebar related tools for the professional contractor. The BNT-40 Rebar Tier is both lightweight and compact. The tool comes complete with two quick-charge 14.4V lithium-ion high-capacity batteries along with a charger station.
Delivers a 3-wrap tie of 21 gauge galvanized wire (non-proprietary) from a coil-spool that has a capacity of 128 ties.
Features a brushless twisting motor
Can handle up to 2,500 ties on a single charge
Can tie up to two (2) #6 (3/4") rebars.
Automated system reduces overall tying time and health problems related to hand tying
Will accept MAX wire spools.
Request More Information
Fill out the form below to request more information about
BNT-40 Rebar Tier Ties Rebar Up to 2,500 Ties on a Single Charge