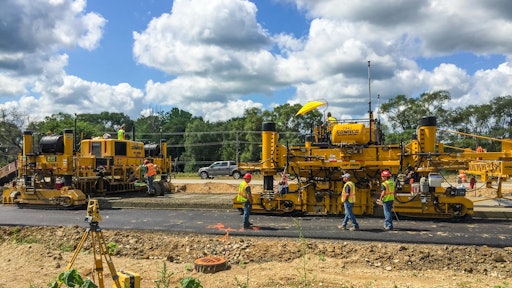 Topcon Positioning Group announces a local positioning system (LPS) for concrete paving. The LPS Paving System is designed to provide a stringless paving solution in conditions when GNSS signals are blocked or unavailable. It uses multiple Topcon PS series robotic total stations — tracking two prisms mounted to the concrete paver — for steering and elevation control.
The LPS system uses the new MC-i4 receiver with LongLink for local communications between the robots.
Multiple robots can be setup ahead of time for seamless transitions and without the need to stop to switch total stations.
The robots provide very accurate data to the paver's control system.
Request More Information
Fill out the form below to request more information about
Topcon Robotic-based System for Concrete Paving