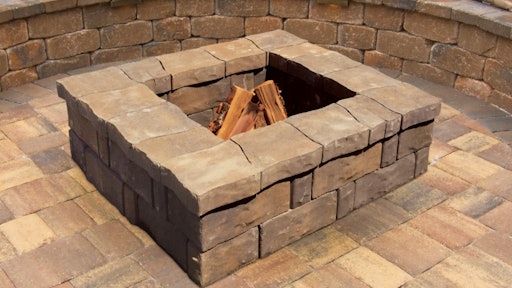 Designed with three finished sides on each unit, the Murino wall system offers additional design capabilities for retaining walls up to 3-ft high, parapet walls, pilasters, columns and stairs.
Each unit in the two-piece system is manufactured with both a 90° angle and a tapered angled side, making the wall system well-suite for fireplaces, fire pits, kitchens, benches and other outdoor living features that require 90° corners, tight-fitting straight-line walls, and curves.
Textured sides interlock, aligning the installed units and creating tight joints that block daylight on a freestanding wall.

Added strength and easier installation provided by the Keystone pinned connection system.
Request More Information
Fill out the form below to request more information about
Keystone Three-sided Murino Wall System