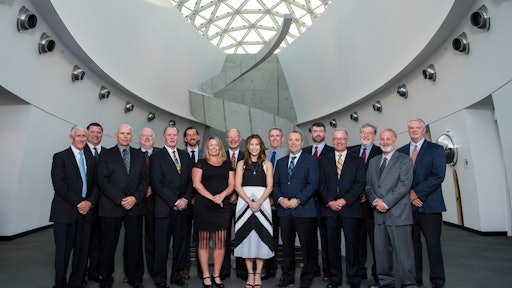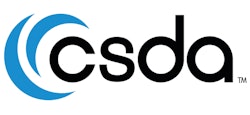 The Concrete Sawing & Drilling Association (CSDA) elected its new officers and board members at the 47th annual CSDA Convention & Tech Fair, held March 11-15, in St. Petersburg, Fla.
Newly elected officers are President Matthew Finnigan, National Concrete Cutting, Milton, Wash.; Vice President Mike Orzechowski, DITEQ Corp., Lenexa, Kan.; and Kellie Vazquez, Holes Incorporated, Houston, Texas, who will serve as secretary/treasurer. Jack Sondergard, Central Concrete Cutting, Edgar, Wis. will serve as past president and Patrick O'Brien continues as executive director.
Six Board members, whose terms expire in 2021, were also elected. They are Ty Conner, Austin Enterprise, Bakersfield, Calif.; Dan Dennison, Diamond Tools Technology, Indianapolis, Ind.; Mark DeSchepper, Echo GPR, Paola, Kan.; Bruce Ferrell, PROSOCO, Lawrence, Kan.; Jami Harmon, GSSI, Nashua, N.H.; and Greg Lipscomb, Diamond Products, Elyria, Ohio.
Returning for the second year of their term on the board are Peter Bigwood, Brokk, Monroe, Wash.; Scott Brown, ICS Blount, Portland, Ore.; Bill Fisher, National Research Company, Novi, Mich.; Rick Glidewell, Hilti, Plano, Texas; Bennett Jones, Advanced Concrete Sawing, St. Paul, Minn.; and Tim Terrell, Husqvarna Construction Products, Olathe, Kan.
"I'm appreciative for the passion that these people have shown for our industry and the association. Their time and attention, all given freely and without compensation, to addressing issues facing the cutting, coring, imaging and polishing business provide testimony to CSDA's aim of creating value for our customers in a safe and professional manner," says Matthew Finnigan, CSDA president.
The remainder of the CSDA 2019 board and committee meeting schedule is as follows:
June 12-13, Renaissance Reno Downtown, Reno, Nev.
Sept. 5-6, Hyatt Regency Columbus, Columbus, Ohio
Dec. 4-5, Le Meridien New Orleans, New Orleans, La.