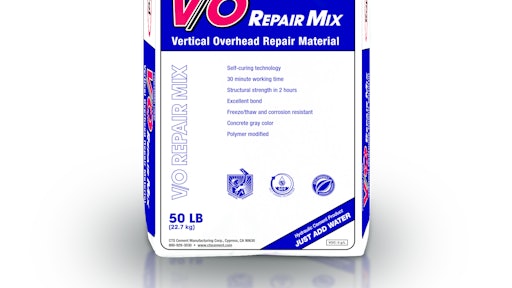 Damaged concrete in vertical and overhead locations can be dealt with quickly and easily using Rapid Set® V/O Repair Mix. It bonds well with existing concrete and is freeze thaw and corrosion resistant.
Apply V/O Repair Mix full-depth with a single coat.
Sets in 45 minutes and is ready for loading in 2 hours.
Does not need to be wet cured in most applications, because of its cutting-edge self-curing technology (SCT).
The mix is tinted gray to match most portland concrete surfaces.
Can be used indoors or outdoors.
One 50-lb bag yields approximately 0.41 cu. ft.
Request More Information
Fill out the form below to request more information about
Rapid Set V/O Repair Mix from CTS