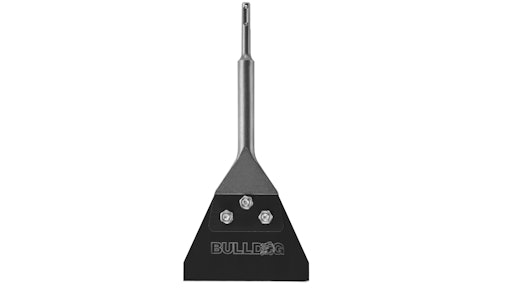 Bosch Power Tools & Accessories | Matthew Bryant

Bosch Power Tools' HS1418 Bosch Bulldog SDS-Plus Floor Scraper features a five-inch blade providing more surface area to remove 25% more material. It was designed to be versatile for applications such as tile removal, thinset removal and laminate floor and glue removal.
The Bulldog Floor Scraper's durable steel blade provides a long life of thinset mortar and tile removal along with a stable blade attachment that features a locking bolt and nut. The 11-inch shank allows for more ergonomic scraping, optimal for work in trades such as contractors, plumbing, tiling, electrical, masonry and more.
Request More Information
Fill out the form below to request more information about
The Bulldog SDS-Plus Floor Scraper