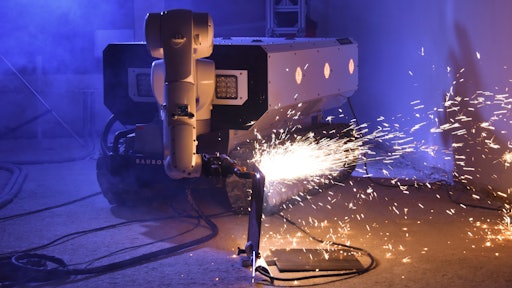 Printstones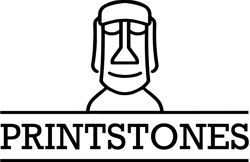 After finishing more than 100 pilot projects the Austrian startup Printstones' prototype robot - Baubot - has a modular design approach and is open for external innovations. The company's goal is to utilize any tool into any location. This means that any 3rd party can develop and add their tools and applications to the mobile robot. Developers can use an SDK as an interface to the robot's functionality.
(Click the image above or below to open a photo gallery for examples of how the Baubot can work at the jobsite.)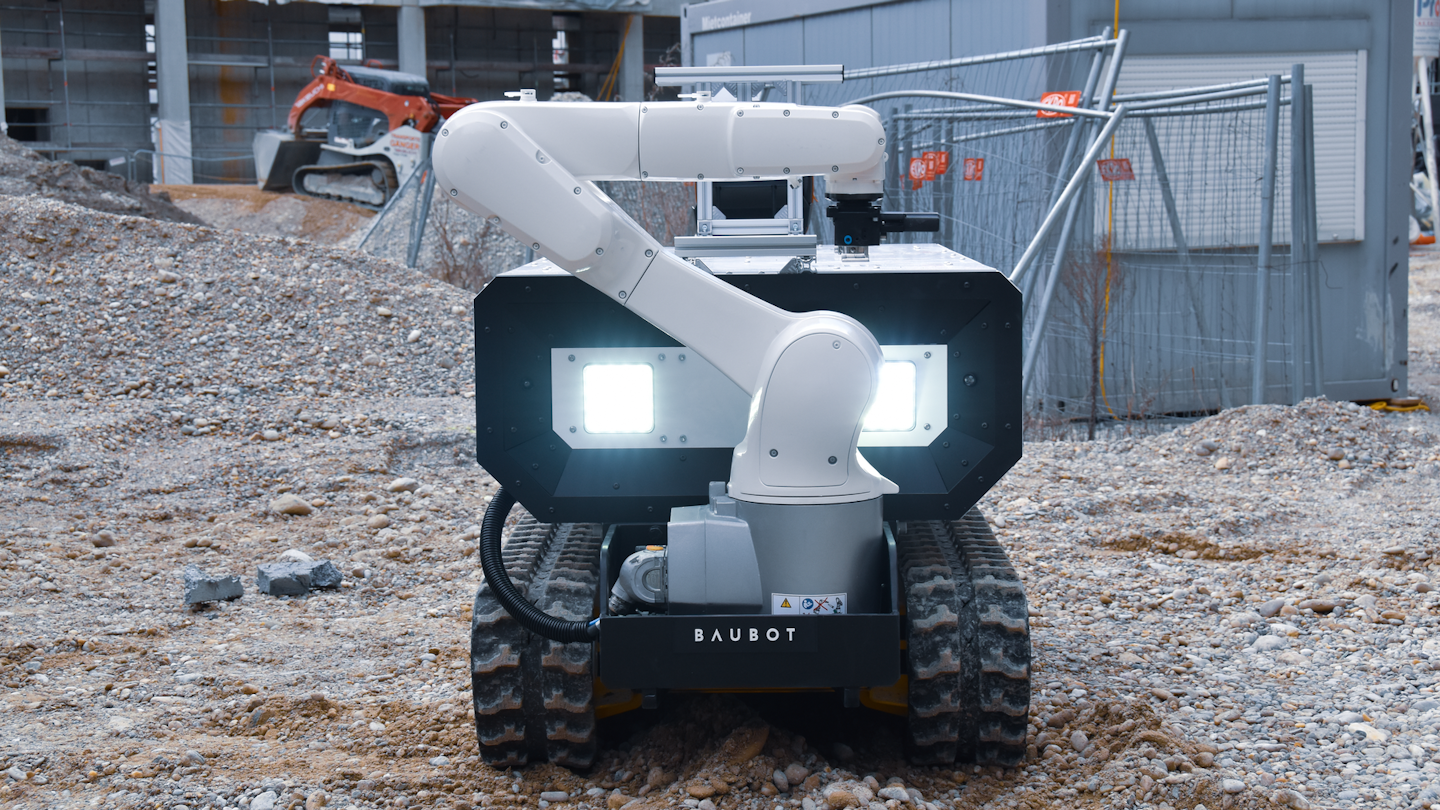 Baubot was designed to be durable enough to work outdoors as well as indoors.Printstones

Baubot is capable of handling and transporting building material, observation, screw driving, plasma cutting, milling and drilling, climbing stairs, and driving through doors—not to mention the applications in concrete 3D printing, collaborative reinforcement integration, and more. 
The vehicle has a maximum speed of 3.2 km/h with a possible payload of 500 kg. The positioning of the robotic arm has an accuracy of below 1 mm. Currently, the operation time can be up to 8 hours depending on the application. The mobile robot can be used in manual or preprogrammed mode, in which case the robot's workday can be simulated upfront. Baubot can use standard transporter and needs almost no set-up time.
Working with BIM
Printstones sees BIM data to be used to further simulate the robot in a work environment to virtually optimize work routines. This way the robot has done the job thousands of times before its first apparel at the construction site. A centralized AI should subsequently be trained not only by the virtual simulations but also from the real-world experiences of all active robots.
The robot's stems are not limited to the construction sector but can also be used in the ship- or aircraft- manufacturing industry or for the inspection and maintenance of existing infrastructure facilities like power plants.
Request More Information
Fill out the form below to request more information about
Baubot - A Fully Mobile Construction Robot