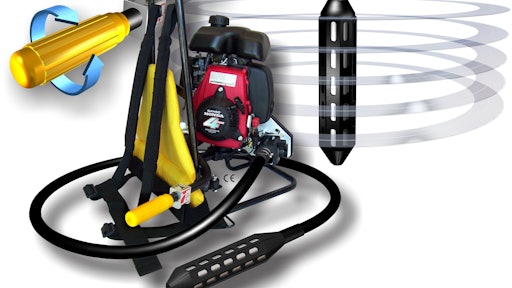 The BP-50a backpack with a powerful Honda engine and a patented, totally enclosed rotary throttle, eliminates improper setting of the engine speed and ensures optimum consolidation. A clog-preventing kill switch is also conveniently located on the same handle.
Combining the BP-50a and the RubberHead is a natural.
The patented Oztec RubberHead, originally developed to protect-epoxy coated rebar immediately displayed other significant advantages. The unique design, with large openings, allows the wet concrete to cool the inner shell while acting as suction cups keeping the concrete in contact with the entire length of the head which creates a stronger radius of action along its entire length, eliminating voids and producing a more dense concrete with a better cosmetic finish.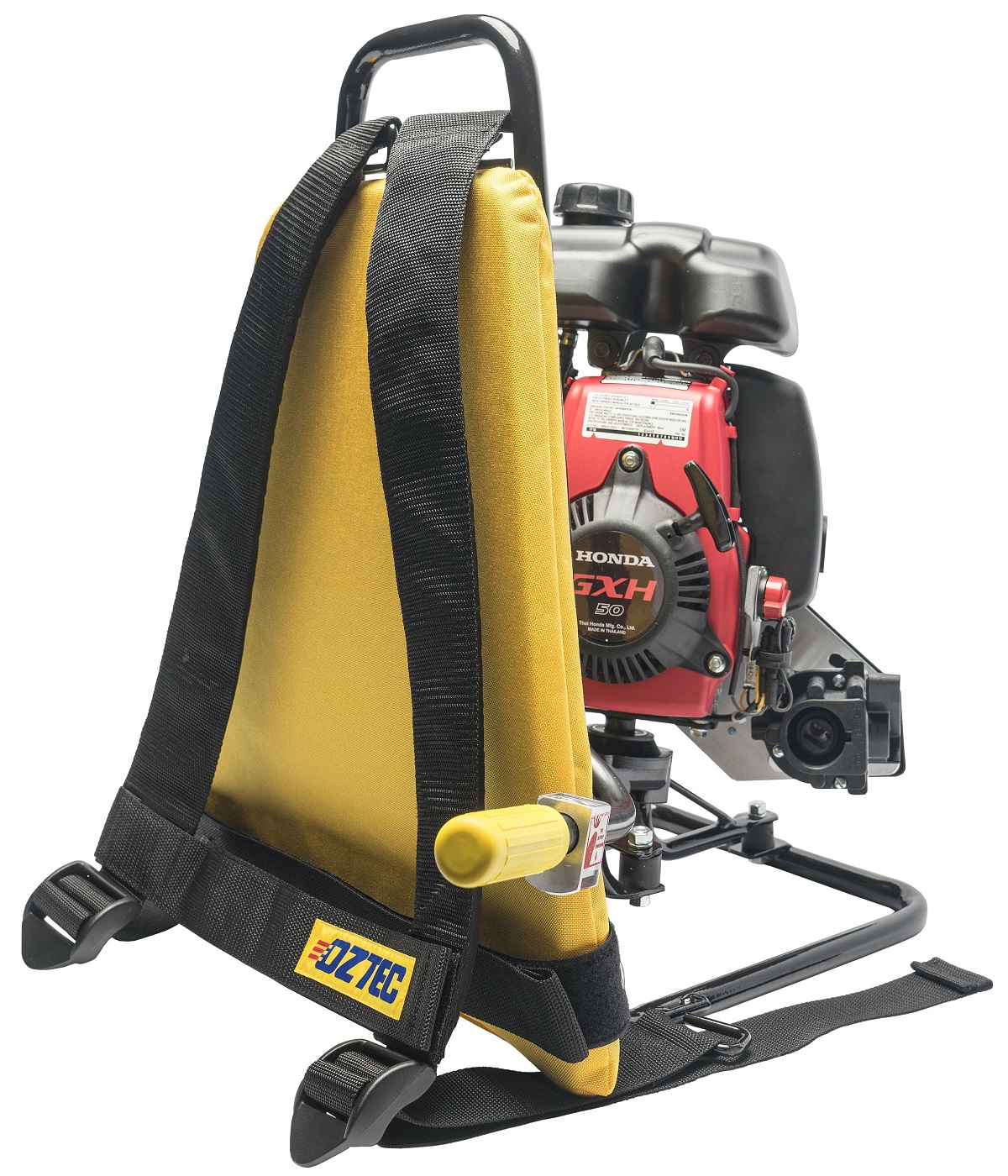 The Oztec BP-50a Backpack Vibrator's rugged design is built for jobsite durability and easy maintenance. Utilizing dependable Honda gasoline engines, coupled to our "speed up" transmission, vibrator heads develop 12,000 vpm and never drop below 10,000 vpm…even in the heaviest low slump concrete loads.
Features
Totally enclosed rotary throttle prevents wet concrete from entering and clogging the throttle mechanism 
Will run steel and Oztec Rubberheads up to 2-1/2 in.
Vibrator heads develop 12,000 vpm and never drop below 10,000 vpm
CE mark approval certifying the BP-50a has met EU consumer safety requirements
Patented Quick Disconnect "QD" system for quick easy interchangeability of flexible shafts
Improved padding and strap system with wider shoulder straps to distribute weight more evenly
Kill switch conveniently located on handle
Request More Information
Fill out the form below to request more information about
Oztec BP-50a Backpack and Patented RubberHead