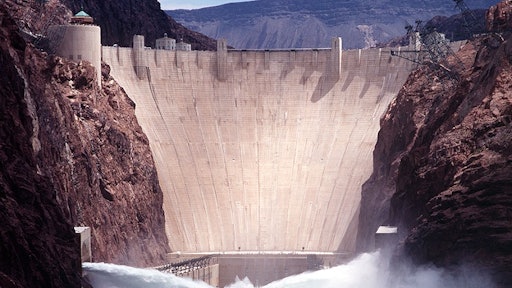 Bureau of Reclamation
May 29, 2020 marked 85 years since the final concrete pour at the Hoover Dam, according to an article in the Boulder City Review. Known as the 8th Wonder of the World, the structure is still considered an engineering marvel today.
Watch National Geographic's documentary about the Hoover Dam:
Quick Facts
According to the Bureau of Reclamation, there is a enough concrete in the Hoover Dam, at 4.5 million cubic yards, to build a two-lane road from Seattle to Miami.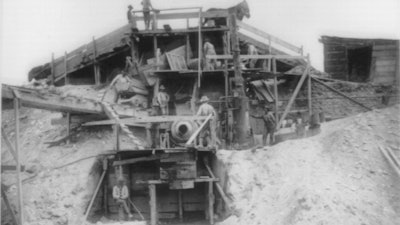 About 160,000 cubic yards of concrete were placed in the dam a month during construction.
The dam is 726.4 feet from foundation rock to the roadway. At the time it was completed in 1935, it was the tallest dam in the world. Today, the tallest dam is the Jinping-I Dam in China, at 1,001 feet.
To dissipate chemical heat caused by settling concrete, workers embedded more than 582 miles of 1-inch steel pipe in the concrete and circulated ice water through it from a refrigeration plant that could produce 1,000 tons of ice in 24 hours, according to the bureau.
About 21,000 men worked on the construction of the dam, averaging 3,500 a day. While 112 people died during construction due to dangerous conditions, contrary to urban legends, no one was buried in concrete.
The Hoover Dam was the first project in history where workers were required to wear hard hats.
For decades, visitors could drive across the top of the dam along U.S. Route 93. Due to congestion, traffic is diverted to the Mike O'Callaghan-Pat Tillman Memorial Bridge, which was completed in 2010.


The Hoover Dam is closed due to the COVID-19 pandemic, so visitors are not allowed at this time.