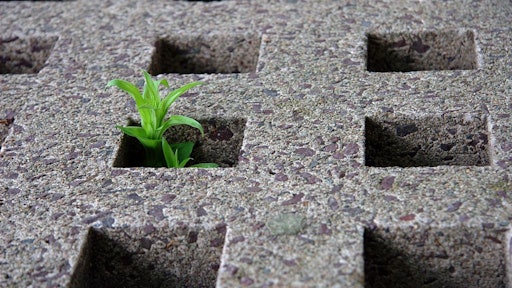 Wikimedia Commons
The New York Times published a feature story about sustainable concrete on Aug. 11.
The story starts out like this:
On any given day, Central Concrete, in San Jose, Calif., does what concrete companies have been doing for centuries: combining sand, gravel, water and cement to create the slurry that is used in construction.
But Central — one of a handful of companies at the forefront of a movement to make a greener concrete — is increasingly experimenting with some decidedly new mixtures.
In one part of the plant, carbon dioxide from a chemical gas company is injected into the concrete, locking in that greenhouse gas and keeping it out of the atmosphere, where it would contribute to global warming. Elsewhere, engineers tinker with the recipe for concrete, trying out substitutes for some of the cement, which makes up about 15 percent of the mix and functions as the glue that holds it all together. Cement, however, is also responsible for most of concrete's carbon emissions — emissions so high that some have abandoned concrete for alternative building materials like mass timber and bamboo.
Read more here.