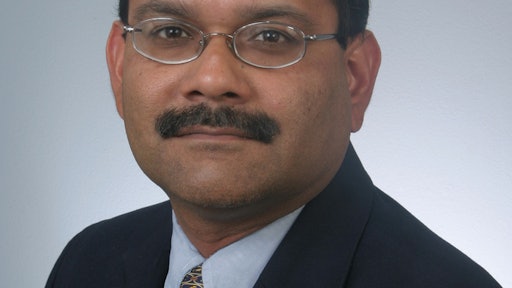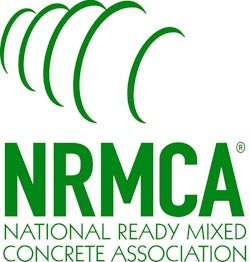 SILVER SPRING, MD (November 7, 2011) –- Colin Lobo, Ph.D., P.E., is the recipient of the 2012 Richard D. Gaynor Award by the National Ready Mixed Concrete Association's (NRMCA) Research, Engineering and Standards Committee (RES). Lobo was selected for his lifetime achievements with significant contributions to the ready mixed concrete industry in the field of research, engineering and standards and will be presented the award at the association's 2012 annual convention in March in Savannah, Ga.
Lobo is senior vice president of the Engineering Division of NRMCA and has been with the Association for more than 20 years. His responsibilities include managing the activities of the NRMCA RES Committee and the NRMCA P2P Steering Committee, NRMCA research and technical education, and the pervious contractor and plant certification programs. He holds a Bachelor of Engineering degree in civil engineering from Mysore University in India, a Master of Science degree from Northeastern University in Boston and a Ph.D. in concrete materials from Purdue University in West Lafayette, Ind.
Lobo is an active member on various committees of ASTM International and the American Concrete Institute (ACI), including Committees 318 (Building Code), ACI 301 (Specifications) and ACI 329 (Performance Criteria for Ready Mixed Concrete), among others. He has served on ACI's Board of Directors and was named a Fellow of ACI in 2007. He is NRMCA's representative on various ASTM committees that develop standards that impact the ready mixed concrete industry. Lobo is the recipient of the 2006 ASTM Katherine and Bryant Mather Member Contribution Award. He has represented the industry on technical committee work of AASHTO and FHWA and is a licensed professional engineer in the state of Maryland. He has developed and coordi­nated several courses, NRMCA certifications and seminars on concrete technology and applications, and has authored books, journal and magazine articles.
The award is named after Richard D. Gaynor who retired as executive vice president of NRMCA and its then sister organization, the National Aggregates Association, in 1996 after more than 40 years of service with the associations. Gaynor's knowledge, experience and attention to detail on technical issues related to concrete was well recognized nationally and internationally. In 1997, the NRMCA Research, Engineering and Standards (RES) Committee established the Richard D. Gaynor Award in his honor.
Founded in 1930 and based in Silver Spring, Md., NRMCA represents the producers of ready mixed concrete and the companies that provide materials, equipment and support to the industry. It conducts education, training, promotion, research, engineering, safety, environmental, technological, lobbying and regulatory programs.
Companies in this article