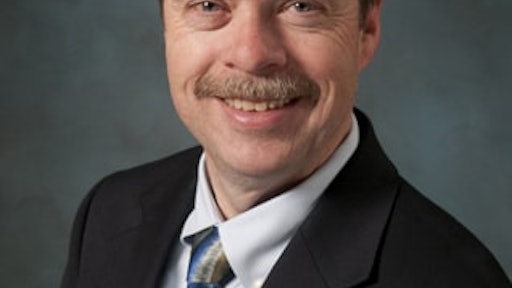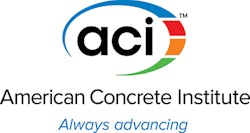 It is with great sadness that the American Concrete Institute mourns Daniel W. Falconer, ACI Managing Director of Engineering who passed away peacefully on July 29, 2015, at age 59, in his Hartland, Mich., home surrounded by his family, after a 16-month battle with colon cancer.
"Much can be said about Dan's contribution and dedication to ACI, but I think it is best epitomized by his devotion to ACI during his battle with cancer," says Ron Burg, ACI Executive Vice President. "Dan's last day in his office was June 17, 2015, just two weeks before he entered hospice. In spite of undergoing extensive and often exhausting chemotherapy, Dan continued to be a vital and contributing member of the ACI staff sharing his engineering insight, guidance, wisdom, and good humor with both staff and members. He will be greatly missed."
Dan joined the ACI staff as Managing Director of Engineering in 1998, providing support as Secretary for the Technical Activities Committee (TAC) and the Standards Board.

"I was Chair of TAC when Dan was hired," Terence C. Holland, ACI Past President, recalls. "It soon became apparent that Dan was the man for the position. He had the right combination of engineering skills, common sense, and the ability to work with volunteers in the Institute."

"Over the years, he became a trusted colleague and a good friend," Holland continues. "I will certainly miss being able to chat with him at a convention, whether it was about a concrete subject or a World War II history book."

Dan served as staff liaison to ACI Committee 318, Structural Concrete Building Code; Subcommittee 318-SC, 318 Steering Committee; TAC Design Standards Committee; and TAC Awards Task Group; and as a member of Standing Board Committees on ETC Product Development and ACI Board Committee Chairs. He represented ACI's interests within the code, standards, and specifications writing activities of numerous concrete-related groups. Dan was named a Fellow of ACI in 2002.

"Dan had an incredible gift of taking a controversial technical issue and breaking it down into practical elements that would develop consensus," Randall W. Poston, past Chair of ACI Committee 318, says. "This came from his years of practicing structural engineering before joining ACI. He knew with continued resolve and steadfast guidance, committee members would eventually come together and 'do the right thing.' In large measure, the reorganization of the ACI 318-14 Structural Concrete Building Code was Dan's vision of simplifying the use of the code for practitioners."

An ACI member since 1982, Dan served on ACI Committees 344, Circular Prestressed Concrete Structures, and 373, Circular Concrete Structures Prestressed with Circumferential Tendons. He was also a member of the American Society of Civil Engineers (ASCE).

Prior to ACI, Dan had held several engineering and marketing positions with VSL Corp. Before that, he was Project Engineer for Skidmore, Owings and Merrill in Washington, D.C. He received his BS in civil engineering from the University of Buffalo, Buffalo, N.Y., and his MS in civil and structural engineering from Lehigh University, Bethlehem, PA. He was a licensed professional engineer in several states.

He is survived by his wife of 33 years, Barbara; his children Mark, Elizabeth (David) Appold, Kathryn (Greg) Appold, and Jonathan; grandchildren Samuel and Jacob; parents Fred and Julia Falconer; brothers Robert (Carleen), William (Gale), and James (Carolyn); as well as nieces, nephews, extended family, and dear friends.

Memorial contributions may be made in his name to Our Savior Lutheran Church, 13667 Highland Rd, Hartland, Mich. 48353.
Companies in this article