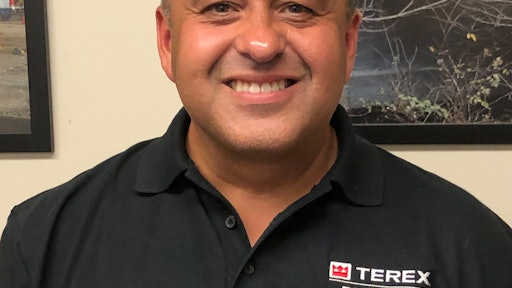 Terex Bid-Well has appointed Jorge Cervera as regional sales manager for Latin America, Japan and Western U.S.
In this role, Cervera will support Terex Bid-Well products and services, working to meet customers' equipment needs and developing new growth opportunities in these areas. He will also represent customer interests across international and non-government organizations that are working toward common goals within specialized concrete paving machines for the bridge, flatwork, canal and heavy highway, airport and seaport construction markets.
"Our sales force plays a vital role in developing, maintaining and growing relationships with our customers," says Timothy Rubalcaba, sales and marketing manager with Terex Bid-Well. "Adding Jorge to our team of veteran sales representatives strengthens our ability to serve our customers meet the specific needs of their respective markets."
Cervera comes to the Terex Bid-Well team experienced as a director of global accounts for AGCO Corporation, where he led all global commercial and strategic relationships with AGCO's most complex, critical, high profile and highest potential global accounts in the Americas, Europe, Africa, Middle East and Asia Pacific. He also has many years' experience working across various areas of Caterpillar Inc., most recently as senior territory manager, responsible for sales in Latin America moving to the NC2 Global, LLC [50/50 joint venture with Navistar] overseeing global dealer development and dealer operations. 
"I am pleased to join the Terex Bid-Well team in a role that focuses on our customers' needs and to working closely with them to enhance our added value and to drive their business growth," says Cervera. "Focusing on our customers in this way gives them a superior level of confidence when they invest in our equipment and services."