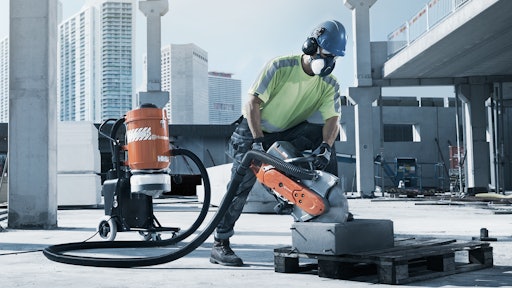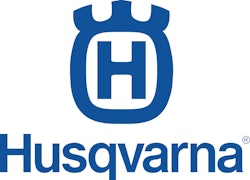 Wet cutting is the preferred way to cut in most situations, but sometimes dry cutting is the only option. For example, when slurry may stain masonry materials, water is in short supply or when regional regulations restrict slurry.
With the Husqvarna K 770 Vac, you get the power and proven qualities of the lightweight K 770 power cutter while adding the benefit of dust extraction.
The power cutter features a distinct blade guard, which helps collect the dust while cutting and directs it to the hose. The flexible hose connector easily attaches to an external dust extractor, such as the Husqvarna S 26, and facilitates dust removal and containment. In addition to the blade guard, the integrated gearbox reduces the speed of the blade in order to optimize the removal of dust.
The K 770 Vac can cut up to 4.8 in (122 mm) - almost the same cutting depth as a 14" machine.
Using

Husqvarna's

dry cutting power cutter will help increase operator health and safety and, at the same time, give you a slurry-free workspace, minimizing the need for cleaning and preparing the work site.
The easiest way to achieve dry cutting.

Request More Information
Fill out the form below to request more information about
Husqvarna K 770 Vac Power Cutter - A Dry Cutting Solution