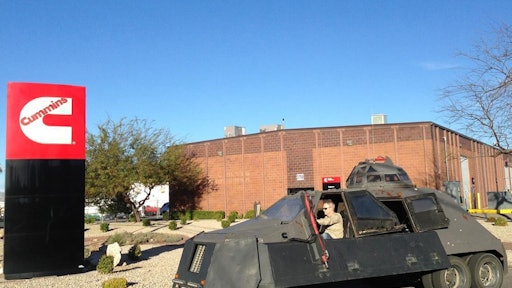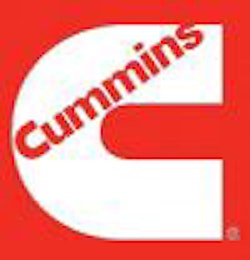 Cummins Inc. is putting a twist on CONEXPO with the Tornado Intercept Vehicle (TIV2), made famous by the television show "Storm Chasers" and the IMAX film "Tornado Alley." TIV2 will be making a stop at the Cummins booth for the show, March 4-8 in Las Vegas. TIV2, the brainchild of IMAX filmmaker and storm chaser Sean Casey, has withstood six seasons of traversing the Plains of the United States during the spring storm season, and has survived 11 direct tornado intercepts without an engine failure.
"The original TIV was built on a different chassis with a different engine under the hood. Every time we would have a breakdown and I would show up in a repair facility, I was always told I should have bought a Ram with a Cummins diesel engine," said Sean Casey. "After hearing that enough times, when building TIV2, it was a no-brainer on which chassis and engine the vehicle would be built. When you are out chasing, you want the best possible components you can get; you need reliability. That's why I depend on Cummins."
"TIV2 is one of the most unique and instantly recognizable vehicles on the road today. This vehicle is a testament to the dependability and reliability that customers have come to expect from Cummins, and demonstrates just one of the many unique and innovative applications of Cummins power," said Hugh Foden, Executive Director - Cummins Off-Highway Business.
Sean Casey will be available in the Cummins booth along with TIV2 every afternoon from 1 to 5 p.m. to answer questions, take photos and sign autographs.
Casey recently announced that National Geographic has given the green light to his next cinematic adventure with TIV2, "Extreme Weather 3D," slated for release in 2015/2016 in digital 3D cinemas worldwide.
Companies in this article