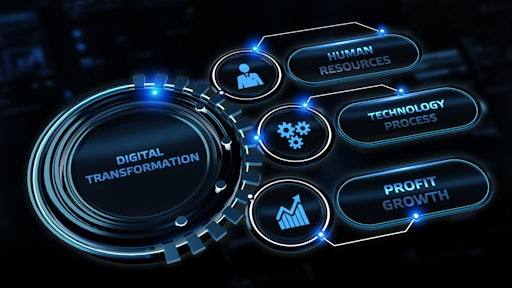 ©putilov_denis – stock.adobe.com
From the start of the COVID crisis, disruption has been an unwelcome and ever-present reality for construction professionals. Unpredictable, pandemic-altered supply chains have made efficient and timely material procurement an extraordinary challenge for some companies. In response, construction and logistics professionals have had to adapt by reevaluating suppliers, extending timelines and reordering the sequence of builds.
In the face of these historic challenges, digital transformation has emerged as a vital tool to overcome supply chain disruptions and construction material procurement challenges. Construction companies that have successfully engaged in such transformations find themselves with a distinct competitive advantage.
Understanding the Industry 4.0 technologies driving those transformations, and appreciating how they can be applied to address supply chain disruptions, is a priority for construction and logistics decision makers.
A New Technological Landscape
Unexpectedly, pandemic-driven disruptions come at a time when the maturing tools and technologies of Industry 4.0 are uniquely well-equipped to address these specific challenges — not only by creating more resilient and sustainable supply chains, but also by making it easier for construction companies to adapt to sporadic or fluctuating supply.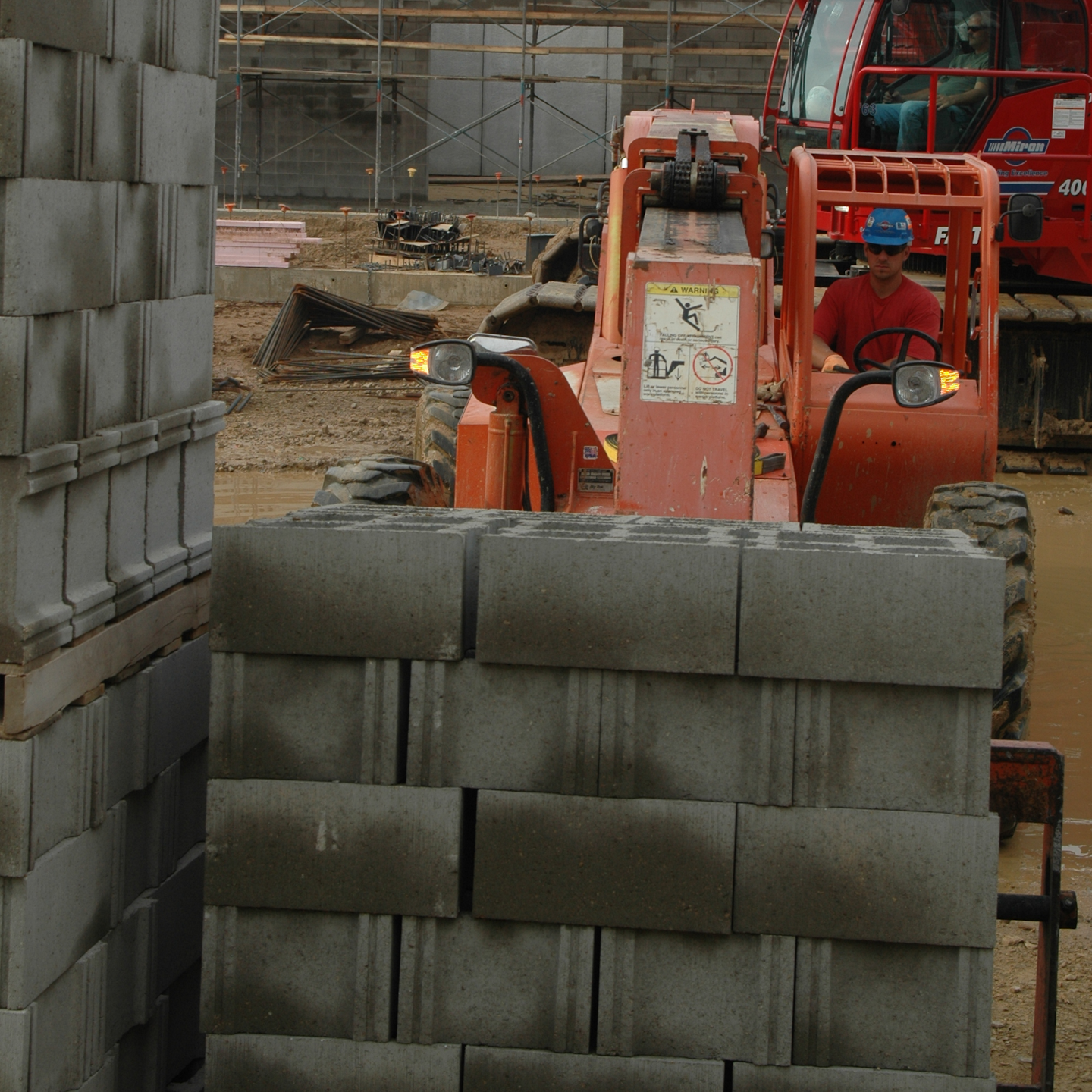 Industry 4.0 tools can improve your ability to obtain essential building materials and to plan and execute construction projects efficiently, minimizing supply chain-driven disruptions.ACBM staffIndustry 4.0 refers to a collection of related technologies: cyber-physical systems, the IoT, cloud computing and artificial intelligence (AI). These tools are designed to help create more connected and cohesive production environments and unlock a more flexible and modular supply chain. Enhanced connectivity, transparency and real-time views of critical metrics facilitate smarter and more strategic planning and unlock genuinely predictive insights. That translates into an improved ability to obtain essential building materials and to plan and execute construction projects efficiently, minimizing supply chain-driven disruptions.
Well-executed digital transformations directly address construction supply chain challenges such as material management. They help companies:
know how much to buy (and when),
control inventory more precisely
and keep track of deliveries and pending items.
Digitalized, real-time materials management facilitates smarter (and faster) decision making. It also makes faster and more efficient builds possible through additional innovations — with modular builds and prefabricated parts, and smarter scheduling and delivery options — decreasing time to market.
An Expanded Toolkit
What steps and best practices should construction decision makers follow to successfully navigate their own digital transformation and optimize their Industry 4.0 investments?
Map your path: 

Successful digital transformation starts with a detailed discovery phase, building a transformation vision based on business objectives. A digital roadmap is an essential tool to guide you on that journey. The best examples are living entities that evolve over time, with a managed scale-up process that incrementally introduces new technologies to keep the level of complexity and uncertainty within manageable parameters. 

Understand your data: Part of the power of Industry 4.0 technology is its ability to bring IT together with engineering and operations, uniting formerly distinct functions into a synergistic whole. The shared variable is high-quality data; output is only as good as input. Because even the best Industry 4.0 solutions depend on a company's ability to gather and manage critical data, a critical step in any digital transformation is identifying the critical data and key metrics that define a company's work.
See long, but act short: Because tech innovation moves so quickly, five- and 10-year plans aren't a good fit for digital transformations. Companies looking to execute such a transformation need to move quickly while also maintaining a deliberate and strategic mindset. One way to think about it is to replace long-term planning with long-term vision. In other words, see long but act short. While near-term planning should be specific, future details can be more flexible.
Put people first: What often gets lost in the excitement of these powerful new technologies is the degree to which successful digital transformations depend less on the tech than on the people using it. Construction decision makers and logistics professionals should think carefully about how their teams operate and how they engage with the tools and information they use daily. Getting the most out of Industry 4.0 tools requires putting users first, and making sure you are fully leveraging the human potential of new solutions.
Moving Forward
Pandemic turbulence highlights the urgent need for continued Industry 4.0 adoption. Given the degree of industry disruption, it's clear that operational inconsistency and gaps in whole-process visibility must be addressed. The global supply chain is fragile; your company cannot be. Exceling in the emerging post-pandemic market and creating a model that can sustain and succeed even in the face of future disruptions requires access to holistic real-time business information.
Despite the urgency, it's unwise to rush into a digital transformation. Work with a trusted digital transformation expert, and take time to understand precisely what you do and how you do it before making any significant investments. For construction companies, that means following these best practices and acquiring a full and complete understanding of not only their own operations, but every link in their global manufacturing and supply chain.
Leonardo Vieira is a digital industry director with Stefanini a global technology company specializing in digital solutions