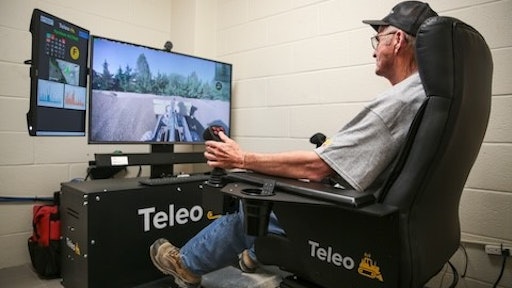 Teleo
Since the construction industry is trying to reach more people to try and solve the labor shortage, Teleo has come out with some new technology to help connect a wider range of people to the industry. Many skilled heavy equipment operators are starting to retire which is increasing the need for more workers.
The John Aarts Group decided to use technology to its advantage and it reached out to Teleo. Teleo can give operators a way to control heavy equipment in a remote setting. Operators can be located in a safe and easygoing environment.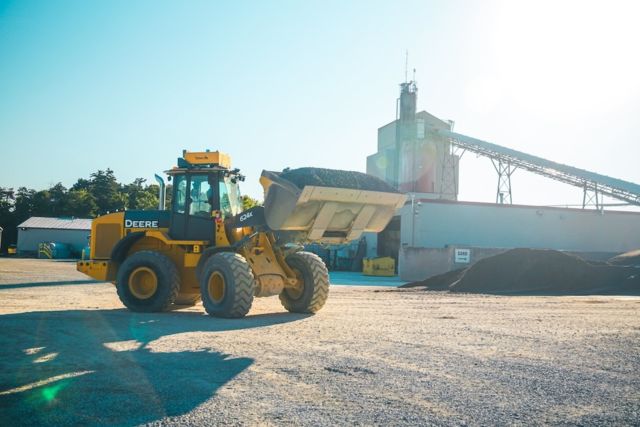 Teleo
Additional information about the advancement includes:
The enhanced working environment closely resembles a gaming station, appealing to new audiences — both a younger generation and those who don't see themselves climbing into a cab for eight to ten hours a day.
A furnished John Deere 624K wheel loader was introduced as the first remote plant loading operation in Tillsonburg, Ontario.
Ryan Aarts, CEO of the John Aarts Group, said it's a slower plant, and their loader operator, Eddie Duff, wears multiple hats at the site. By remote loading the hopper, Eddie is able to switch to other tasks rather than spend unnecessary idle time in the loader. After all, he has years of experience and his time is valuable. In addition to increasing productivity, working with

Teleo

gives the John Aarts Group a leg up in attracting a new operator when Eddie inevitably retires.
By retrofitting additional machines across different sites, one operator can multiply their output, preparing the group for any labor challenges ahead.
"It's rather obvious when you can take an operator out of the seat. This is something that impacts our health and safety. We have people that hurt their back and then they can't work. With Teleo, you have the opportunity to actually put them in a much safer, secure environment. This opens the door for the types of people that can do this work," said Ryan Aarts.
Aarts continued, "The next step is having one batch plant operator and one loader operator operating multiple plants, where they're just teleporting over the internet to different machines and batch seats to make the concrete."
The John Aarts Group's Leap Forward with Teleo from Teleo on Vimeo.
Companies in this article