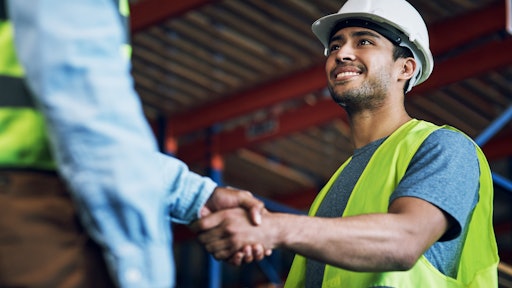 @Nicholas Felix/peopleimages.com - adobe.stock.com
Scottsdale, Arizona-based construction human capital management (HCM) software Arcoro is broadening its product set and deepening its already substantial connections to the industry, most notably announcing, its own payroll product as payroll giant ADP launches a construction (HCM) product that will compete with its frequent integration partner.
According to company sources, Arcoro is the market leader for construction HCM one million construction workers on the platform daily.
Arcoro is adding HCSS and ABC Insurance Trust to its trusted partner network and expanding its partnership with Aktion & Associates. Arcoro is also launching its payroll solution to extend its Core HR module, streamlining payroll even more than the company already has with its standard integrations with external payroll vendors, including ADP. The new functionality includes construction payroll processing, tax filings and compliance-related reporting.
"Arcoro is extremely excited to announce our very own Construction Certified Payroll Module and our partnership with HCSS and the ABC Insurance Trust," Arcoro Senior Vice President of Sales & Strategy Chad Mathias said in a statement from 2023 Partner Conference and Arizona Construction Workforce Management Summit held in Phoenix. "In addition, we are excited to expand our relationship with Aktion & Associates as our first true reseller within the Sage and Acumatica eco-systems. These four key announcements reflect Arcoro's commitment to our clients and the construction industry. We anticipate a warm reception from the construction marketplace and look forward to an exciting 2024."
Arcoro also added partners including heavy/civil construction software leader HCSS and the Associated Builders and Contractors Insurance Trust.
About Arcoro HCM Software for Construction
As a construction-specific software vendor, Arcoro offers rigorous functionality catering to the needs of contractors starting with recruiting to help getting enough qualified applicants in the door and hired. The Arcoro Hire module includes an applicant tracking system and onboarding tools—important since well-executed onboarding helps employees contribute more immediately and also plays a role in retention.
Construction HR operations are addressed with Core HR Management,
Included in Core HR is construction-specific performance management software that, for instance, enables employment reviews that can be project-specific, based on feedback from that project lead. This is bundled with functionality for benefits, time tracking, compensation and safety compliance.
Exaktime, Arcoro's time tracking app, compares favorably with standalone time clock applications when it comes to mobile functionality for location-aware time reporting, up to and including photo ID capture to prevent "buddy punching." This streamlined approach to gathering data informs a set of reporting and analytics tools and the rest of the Arcoro solution.
GET DEEPER INSIGHTS WITH THE IRONPROS ARCORO PRODUCT DEEP DIVE
Stream this quick Arcoro overview with Vice President of HRIS Software Sales Ric Chaney.