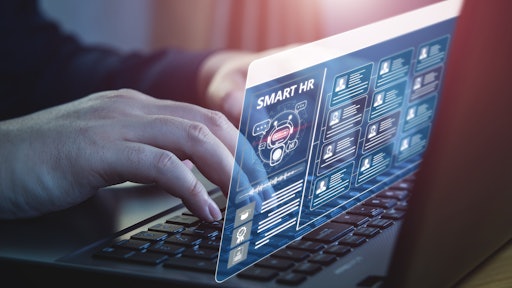 @Midnight Studio - adobe.stock.com
At a time when the construction workforce will need to grow to keep up with demand, contractors who aren't already using construction software for attracting, retaining and capturing value from workers may be looking into it now.
It is in this environment that ADP launches Workforce Now for Construction, billed as the first comprehensive human capital management (HCM) solution built for the unique challenges of the construction industry. The solution is already being run by about 60 construction companies, according to ADP.
Included in Workforce Now for Construction, contractors will find:
Construction-specific payroll and compliance
Regulatory requirements tracking and management for single or cross-state operations
Automated wage and fringe rates for government-funded projects
Tools to assign and manage union wage rates
Creation of certified union and payroll reports
Integration with general ledger to transfer job costs to ERP
Time and attendance tracking including functionality for employees working on multiple jobs and in different roles
Automated time tracking
Time tracking with geofencing
Compensation benchmarks by industry, geography and position to support hiring and retention
Recruiting tools for attracting the right workers
Talent management, including employee training, performance and goal management, and succession planning
HCM Software for Construction
In the IRONPROS HR & Payroll Tools category, dozens of construction-specific timekeeping, HCM, human resources and labor management products listed rely on ADP for payroll in at least part of their customer base. By vertically extending their multi-industry HCM for construction, ADP is disrupting the market in ways that will affect contractors or evaluating solutions like:
Construction-specific HCM solutions like Arcoro and Criterion
Timeclock applications like Clockshark and Penta's Struxi, as well as time cards built into field productivity software products
Construction payroll solutions like Penta's solution, which was initially marketed as Sage Intacct Construction Payroll
Turning General HCM into Construction HCM
While ADP has had the Workforce Now product in the market for more than a decade as a broad, multi-industry solution, ADP was able to take that broad solution and extend it with specific construction human resources software functionality in large part because of its 2021 acquisition of its longtime partner Integrated Design, Inc. (IDI). IRONPROS debriefed ADP Industry Executive Kit Dickinson, who came into ADP with the acquisition as IDI's president.
"The 2021 acquisition created the opportunity to unify the two product architectures so ADP could deliver industry-specific solutions for a variety of industries, including construction," Dickinson said. "It made all the sense in the world, and that's when we started the journey of not only embedding and integrating our product capabilities but also our people in building out the industry-specific experience, building out that holistic strategy product, people process partnerships."
While the goal is verticalization (with construction HCM being among the first areas of focus), in some cases, functionality developed for one vertical may be useful in other settings, including construction.
"[For] nonprofits, in particular, a big focus right now is, and has been for the last few years, around managing your grants, managing your funds in a way that you get true visibility into where dollars from funding sources are being spent," Dickinson said. "The Bill and Melinda Gates Foundation really kind of brought that private or business mindset into nonprofits, and now we want to see outcomes. We want to see results … And so we have the ability to take that timecard information and really provide deep allocation of where the dollars truly were spent."
What is good for stakeholders in a nonprofit is also good for a construction management team, according to Dickinson, particularly in allocating the time of exempt employees across specific projects.
"How that correlates to the construction industry is when you have project managers, let's say that are salaried and generally are treated as overhead," Dickinson said. "But when they spend time on a project, you want to be able to cost their labor, their burden, to that job. Through our Workforce Now for Construction, while the focus is on the more traditional hourly or union employee, we do have the ability to help with those more exempt or salaried employees."
Software for managing engineering and architect time is in those professional services settings, but the dynamic nature of a construction project means that allocating the labor of project managers and other white-collar construction employees can be difficult, at least until after a long and complex reconciliation process.
"It's often too late by the time it hits the books," Dickinson said.