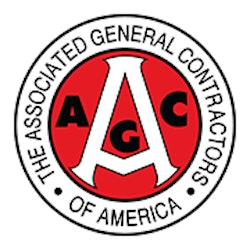 Leading heavy highway and civil contractors leverage technology solutions to enhance their productivity and efficiency. Join the upcoming free AGC webinar, Leveraging Technology Solutions For Your Heavy Highway/Civil Business Needs, to hear how technology plays an important role for two leading heavy highway/civil contractors – Goodfellow Bros. and Cold Spring Construction – as they discuss: financial reporting, productivity and performance management, equipment accounting and maintenance, support for mobility, leveraging business-critical data for decision-making and more. These contractors will share real-life scenarios of leveraging technology solutions to stay competitive and improve profitability.
Specific discussions:
Fact-based decision-making on equipment rental vs. ownership based on historical usage data, associated expenses and projected cash flow
Convenient access to equipment information and dissemination of such information across the organization
Equipment financial management scenarios with separate profit and cost centers and even shared services
Date & Time:
January 17, 2013
2:00 - 3:30pm ET
Cost: FREE
Register

Speakers:
Ron Campbell
Information Technology Director
Goodfellow Bros.
John Clancy
Director of IT
Cold Spring Construction

Richard Forrestel, Jr., CPA
Treasurer
Cold Spring Construction Company
Companies in this article