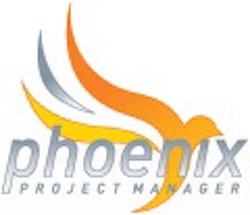 Phoenix CPM today announced a new collaboration and integration with Acumen Fuse, Acumen Risk and Acumen 360.
The integration of Phoenix Project Manager and the Acumen suite of schedule and risk tools offer a new dimension to simplifying the schedule, risk identification and risk analysis of a construction project plan. Acumen Fuse, Risk and 360 provide a comprehensive schedule analysis to improve quality, mitigate risk and eliminate project failure.
"We are excited to partner and integrate with Acumen to provide our customers access to the most innovative schedule analysis and risk management tool available today. The team at Acumen has developed a unique set of tools and capabilities to simplify analyzing complex projects, managing risk and providing schedule alternatives. This capability connected with the Phoenix WorkStream Network Diagram will help construction organizations deliver the highest quality projects with a focus on delivering early," said Jay Poulsen, co-founder of Phoenix Project Management Systems.
The integration of Phoenix Project manager and Acumen Fuse, Risk and 360 is now available with Phoenix 4.0 and Acumen 4.1.