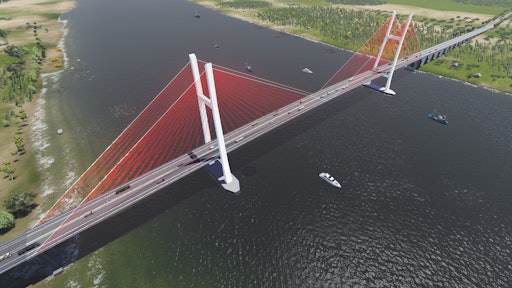 Tekla has announced the winners of its 2014 Tekla Global BIM Awards. The winners were chosen by a jury of international BIM experts and public vote. Competition entries included winners of regional Tekla BIM competitions held by Tekla area offices and resellers during 2014. Forty-nine exemplary projects competed in the Tekla Global BIM Awards and over 3,500 votes were cast for the projects presented on the competition website. The winners of the six categories of Tekla Global BIM Awards represent a wide range of construction projects and materials across the globe.
San Jose Earthquakes Stadium Wins Tekla 2014 North American BIM Award

The award categories and winners are:
Best Total BIM Project:  Headquarters of the Financial Services Group OP-Pohjola, Finland
The new headquarters of the financial services group OP-Pohjola in Helsinki, Finland, is a multi-material building with a complex, sloped precast concrete and glass facade. A collaborative group of companies led by Sweco modeled the building in several locations, while designers and contractors followed design progress with the model's design statuses. Several project parties used models for clash checking, hole reservations and visualizations, and chose object-based quantity take off and scheduling plus coordination with BIM.
Best Cast in Place Concrete Project:  River Vantaanjoki Bridge, Finland
The River Vantaanjoki Bridge in Finland by Siltanylund Oy and Destia Oy included design and construction of a new road, bridge structures crossing the river Vantaanjoki, pile slabs, an underpass and an associated trough. In addition to cast in place structures and reinforcement, the project parties modeled the roads and earthworks and utilized BIM in checking and approval process, and onsite. 
Best Precast Concrete Project:  Mons Railway Station Garage, Belgium
 The Mons Railway Station Garage is an unexpectedly beautiful structure by Hurks delphi engineering. Architect Santiago Calatrava created complex frame and wall element shapes that Hurks cast flawlessly as they communicated the fabrication information to mould-builders and rebar workers directly from Tekla software.  
Best Structural Engineering Project: Torun Concert Hall, Poland
The multifunctional Torun Concert Hall in Poland by Fort Polska is a geometrically complex building consisting of five modules, of which two can be joined to create a larger space various types of events. The hall has inclined load-bearing concrete walls below partially movable ceilings made of hundreds of polymorph faces angled together. Without BIM, mapping this architectural thought would not have been possible.
Best Steel Project:  Singapore Sport Hub, Singapore
The partially retractable roof of the Singapore Sport Hub by Arup spans 310 meter, making it the largest free-spanning dome structure in the world. Collaborative design using 3D modeling techniques between the architectural vision, venue designers and the structural engineering team resulted in a highly buildable roof that is extremely efficient, lightweight and sophisticated.
Public Favorite Project:  Cao Lanh Bridge, Vietnam
The 2010-meter cable-stayed Cao Lanh Bridge in the river Mekong delta in Vietnam was created by VTCO Investment's team of new Tekla users. The bridge model will not only be used for shop drawings production, but also will play an important role in the operation and maintenance after the completion of the bridge, scheduled for 2017. The bridge was the clear favorite of over 3500 online voters.
For the second year, Tekla Global BIM Awards also recognized student contestants. A team of five students studying Architectural Engineering at Chosun University, South Korea took top honors. The team utilized BIM and IPD to model an 85-story steel and concrete building and imported the individual models into Tekla BIMsight for collision detection and model coordination. 
Companies in this article