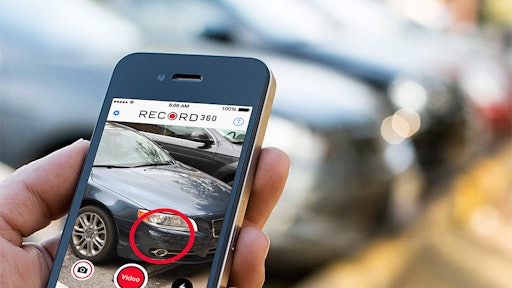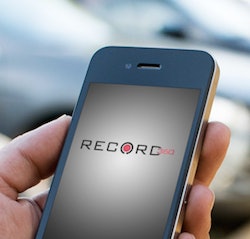 Record360, founded by former rental industry executives, offers equipment rental companies its patent-pending property inspection and asset condition reporting dashboard and mobile app. Record360 simplifies and automates how companies manage asset condition reporting, and gives their customers the confidence, comfort, and peace of mind that they are fully protected against liability and/or additional fees for damage they did not cause when renting equipment, vehicles, property and other gear.
Record360, with customers including Able Freight, Quixote, Zipcar, Penske Jaguar Land Rover, and Road Machinery, LLC, yields financial savings for companies in a variety of industries, such as equipment rentals, property management, dealerships, auto/body shops, transportation, etc., that need to track assets, property, project and production milestones, and inventory.
Whether renting, sharing or simply documenting, Record360 provides high-quality, time-stamped, geo-tagged records of property at the time of exchange. Individuals or entire teams can capture and view asset condition records from anywhere from their tablet or smartphone.
Road Machinery, LLC offers rental of heavy equipment including bulldozers, excavators and loaders, with 14 locations throughout Arizona, California and New Mexico. An ongoing and painful issue for the company is missed or disputed damage during the rental process.
"With Record360 we get proven documentation of equipment condition, time-stamped and verified with the customer. This saves us significant time and money and avoids needless disputes. Attachment accountability in construction equipment rental can also be challenging. Record360 simplified and streamlined this process for our team," said Jamie Carson, rental business manager, Road Machinery, LLC.
Todd Primo, service manager, Penske Jaguar Land Rover, adds, "We have been using Record360 to document customer vehicles and virtually eliminated the problem of customers claiming damage while their vehicles are in for repair, and are seeing real savings in damage claims. Record360 has become an integral part of our process and is appreciated by both our staff and our customers."
Just a few clicks on a mobile device are needed to capture video, images, highlights and necessary annotations to document the condition of an asset. An enterprise dashboard offers customizable workflow across a broad range of use cases—with completely adaptable architecture and all data stored in the cloud for easy access and sharing.
Record360 is available for iOS v7.0+, and on Samsung Tab 4, Samsung Tab Pro, Google Nexus Tablet, and most Android 4.4+ devices, with Samsung Galaxy S support coming soon.
For full enterprise product information, please click here. Key enterprise features include:
Customizable for a variety of business applications, processes, and industries
Manage all users and locations with a single web dashboard for real-time transparency
Simple to implement in single or multiple locations, easy to train additional staff
Multiple data points available for reporting, analysis, and workflow efficiencies
Custom notes/set up one-tap using your own terms/language for damage and flaws
Accurate VIN scanning, automatically capturing extended vehicle specifications
"Billions are lost each year in damages missed during the exchange of property, vehicles and equipment, while countless damage disputes impact relationships, customer satisfaction, and cause negative press. Asset condition and claims management processes dependent on paper or low-fidelity digital reporting are clearly outdated and Record360 fills the gap with a modern solution," said Shane Skinner, Record360 CEO. 
Record360 is also available as a free iOS and Android application for consumers who also want protection against liability when renting or sharing autos, vacation homes, apartments, etc. Documenting the condition of the asset is as easy as shooting a selfie.